Ichuli to Rema: Rolling your eyes isn't enough, you've to give us a concert
Social commentator Olaxes Ismail, better known as Jaja Kalevu Ichuli, believes it's high time Rema Namakula and Hellen Lukoma gave their fans concerts.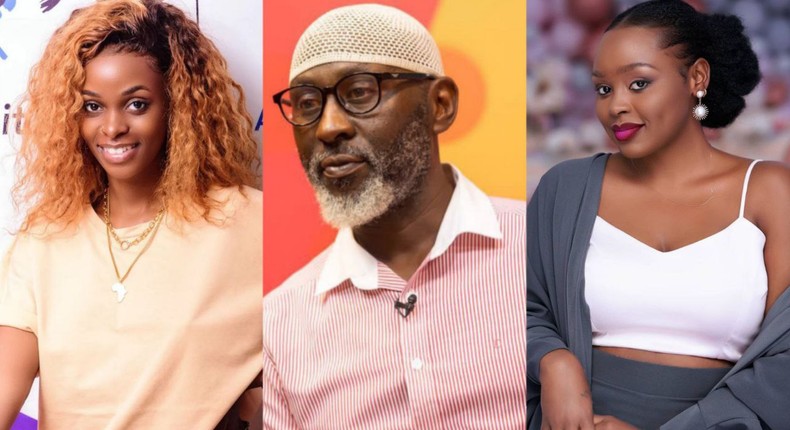 "Mrs. Hamza, you have to do something. Rolling eyes is no longer enough. Hellen Lukoma, you have to do something, boasting around doesn't work... Mrs. Hamza, with the kind of wealth you have, don't organise a show that's not as big as [Spice Diana's]... You think we can accept that?... Try and organise a show that's not equivalent of Spice's, we may even murder you from the internet! Your manager needs to step up the game," Ichuli said.
Rema Namakula last held a concert on February 14, 2020, at Hotel Africana's Nile Hall in Kampala.
Before that, Siri Muyembe singer had another one on March 10, 2018, at Kampala Serena Hotel.
When musicians were allowed to organise concerts again following two years in a Covid-induced lockdown, most big names, including Juliana Kanyomozi, who hadn't held a show in eight years, started booking days. But Namakula hasn't said anything about a concert though she has been performing at some of the concerts that have been recently organised.
All her latest songs between her last concert and today have also been well-received, so to many, it looks like there is no excuse.
Eyewitness? Submit your stories now via social or:
Email: news@pulse.ug
Recommended articles
Video: Pastor Aidah Nakasujja narrates what she saw when she met God, Jesus, Ibrahim
When Prynce was asked if he'll ever act with Cindy in the same movie
Lydia Jazmine releases video of her latest single 'Gwokya Nga Omuliro'
Fabiola 'warns' Uncle Mo after compliment on her appearance
'Maybe there are other things they looked at' - Cindy on sister losing Miss Uganda contest
Why Katikkiro didn't attend Nabagereka Nagginda book launch
Patricia Sitya Loss: Why I will never forget Rema Namakula
Video: See if you can dance better than Karitas Kario, Bobi Wine's 'friend'
Nimrod, Kasuku name top female artistes
Gutted Okwi urges Cranes to show true resilience against Taifa Stars
KCCA FC confirm Emmanuel Adebayor visit
Tanzania president Samia Suluhu buys 7,000 tickets for Taifa Stars' fans
Tanzania eyeing a double over Uganda Cranes, says Msuva
Tottenham search for fourth manager in four years as Antonio Conte exits
Mo Farah starts final safari with 10 km run in Gabon
Pirates' Alul revels in 50th club appearance milestone
City Oilers cruise to third straight win In NBL
All to play for as Uganda Cranes host Taifa Stars in exiled derby