PLE 2022: More special needs candidates sat for exams
The Primary Leaving Examinations (PLE) results released by the Uganda National Examinations Board (UNEB) indicate that there was an increase in the number of candidates with special needs who sat for the exams.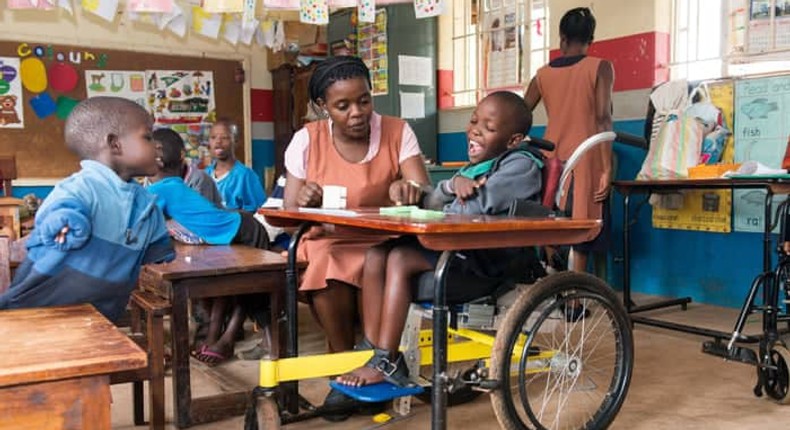 According to UNEB, 2,257 special needs candidates sat for the exams last year.
The UNEB secretary, Dan Odongo, said of the total number of special needs candidates, 66 passed in division one, 290 in two, 128 in three and 132 in four. A total of 162 were not graded.
Odonog also said there were more special needs candidates who were partially blind, dyslexic and needed transcribers. However, 55 of the total special needs candidates were absent for the exams.
"The reports indicate that the partially blind and the dyslexic needed extra time and have not done were comparable to other normal candidates," he said.
While giving an address during the release of the exam results, the education minister Janet Museveni said was an improvement in the overall performance of candidates compared to the previous year despite challenges such as the COVID-19 pandemic.
"I am pleased to note that there has been an improvement in the general performance of candidates across the country compared to last year," she said, adding, "this has been so despite the fact that the last two years have been tough because of the COVID-19 pandemic that threatened to destroy the entire educations sector."
According to UNEB, a total of 114,617 (representing 12.1%) passed in division in 2022 compared to 81,864 (representing 11%) in the same division in 2020. However, it also important to note that there was an increase in the number of candidates who registered for PLE exams. A total of 832,654 candidates from 14,691 centres registered for the PLE exams in 2022 compared to 749,761 in 2020.
Eyewitness? Submit your stories now via social or:
Email: news@pulse.ug
Recommended articles
Breaking: NTV'S Edward Muhumuza dies in car accident
Judiciary seeks sh1.6b for judges security
Museveni orders investigation into PDM funds meant for Acholi
Makerere sacks 6 staff over sexual harassment
Tackle TB to prevent future pandemics – new report
6 ways Google and YouTube can help you celebrate Ramadan
Nabakooba urges women in Mityana to embrace new technologies
Activist attacks Ugandan embassy in New York over Anti-homosexuality Bill
UN, US condemn Anti-homosexuality Bill