Prof. Wasswa Balunywa leaves MUBS after 26 years at the helm
The Makerere University Business School (MUBS) Council has named Prof. Moses Muhwezi as the interim principal and has begun the replacement process for Prof. Wasswa Balunywa.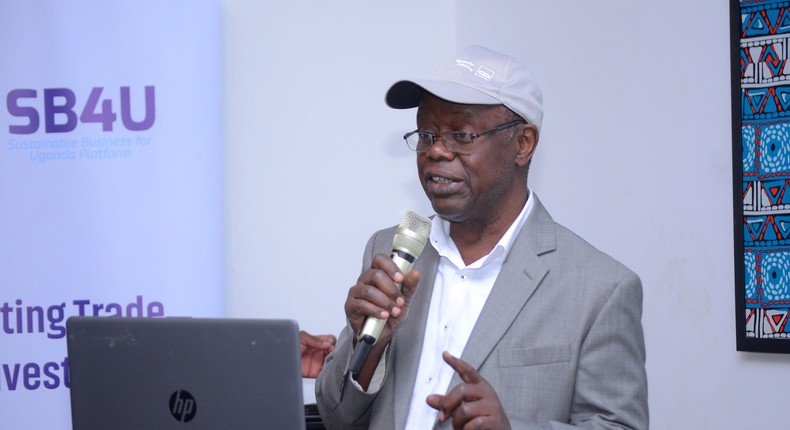 Balunywa's tenure as principal of MUBS, which spanned 26 years, came to a conclusion on May 31.
The University Council decided to appoint Prof. Muhwezi as Acting Principal in accordance with Section 40(2) of the Universities and Other Tertiary Institutions Act 2001, according to an email sent to every MUBS employee, and also seen by this reporter.
"Following the expiry of Prof. Balunywa's contract as principal on May 31, the university council at its special meeting held on June 2 resolved to appoint Prof. Muhwezi as acting principal," the email read in part.
Prof. Muhwezi was confirmed as the substantive Deputy Principal in 2019 after being designated as the acting Deputy Principal in 2014.
Prior to joining MUBS, he was head of the management science and procurement department as well as dean of the faculty of entrepreneurship and business administration.
According to the email, Prof. Muhwezi will serve as the school's principal until a legally required substantive replacement is found.
Prof. Balunywa is one of the most tenured deans at Makerere University. He has served as Principal for MUBS since its establishment in 1997. In the past, his five-year term contracts have been renewed.
He was Makerere University's Dean of the Faculty of Commerce prior to joining MUBS.
After Prof. Balunywa's contract expired on May 26, 2018, he was given a new one that was valid until May 31, 2023.
JOIN OUR PULSE COMMUNITY!
Eyewitness? Submit your stories now via social or:
Email: news@pulse.ug
Recommended articles
Azawi's 'Sankofa' listening party: A musical delight
Bobi hails Ugandan Tiktokers: 'You have more influence than gov't spokespersons'
Electricity Regulatory Authority keeps power rates unchanged for Q4
Bakonzo people warmly welcome back Mumbere
How Naava got the name 'Grey'
My father kicked me out of home when I chose to become a DJ - Rasta Rob
Azawi dedicates new song to Nakulabye man who broke her heart
Political will needed to tackle aflatoxins problem - Makerere scientists
Museveni, select few guests to attend Kyabazinga wedding, locals to watch remotely