"This dress says yes, yes, I am here!" - Tems on her jaw-dropping Oscars outfit
Tems spoke to Bazaar about attending the Oscars and the thought process behind choosing the dress.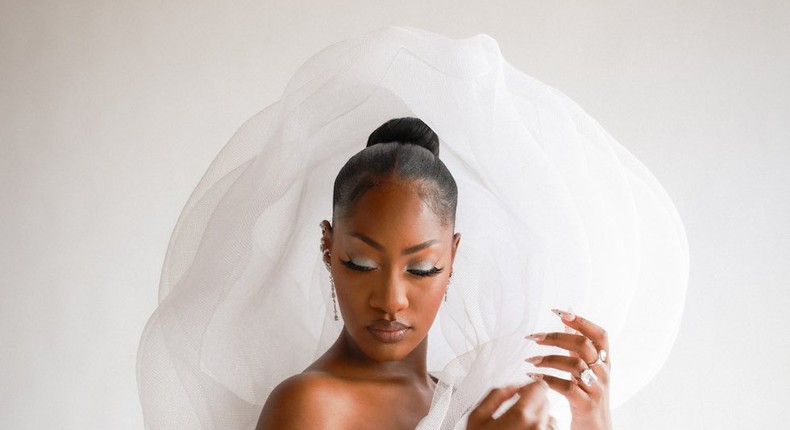 Grammy Award winning Nigerian artiste, Temilade 'Tems' Openiyi's white gown caused a stir at the 2023 Oscars.
She was certainly one the highlights and viral moments from Oscars as many people complained online about how she blocked people's views and Nigerians rushed to her defence.
"Two years ago, I would've said no to this dress," Tems said to Bazaar. "But it's my first Oscars — I am going to go all out. I wanted to make the most of the day. The dress is also my way of celebrating my work and the people around me, celebrating my country, and celebrating the people that are rooting for me. This dress says 'Yes, yes, I am here!'"
Tems' stylist, Dunsin Wright was aware of the singer's style evolution and also wanted to show how it was such a big moment in her career.
"At the start of the year, Tems said she was entering a new era. That played on my mind as I considered the perfect outfit for the Oscars. We wanted something that felt quite delicate but powerful, something that made her feel ethereal," Wright said.
"It was a bold option, but I was confident that if anyone could wear it the way it needed to be worn, it was Tems. She is so graceful and confident, and she makes every piece her own."
Tems definitely made her mark with that gown. Kudos.
Eyewitness? Submit your stories now via social or:
Email: news@pulse.ug
Recommended articles
Fally bows out on a high at Kampala edition of his double concert
Pallaso takes pride in visit to Murchison Falls, makes risky gesture
Chef Keletso shines as foodies infuse whisky with divine culinary treats
Vinka goes shooting: 5 benefits of shooting at a gun range
How to prepare for an easy week at work/school
Try this stuffed green pepper recipe instead of baking
How the slave trade birthed this Surma tribe beauty tradition
Everything to know about hair beads from Barbie's new hairstyle
How to wear red lipstick like a pro