Kissing a short man is not fun - Jowy Landa
Jowy Landa named her two main turn-offs in a man.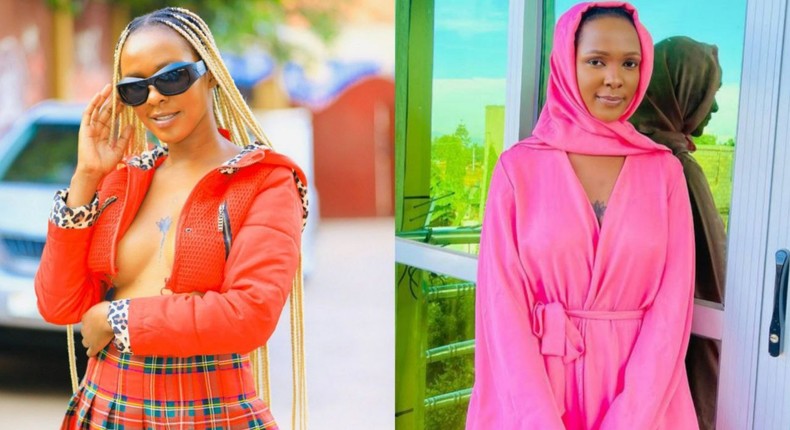 Landa: He has to smell good, that's number one, and he is not short.
Interviewer: Why do you hate short men?
Landa: What if he wants to kiss me and he is short?
Landa has not publically declared romance with anyone.
She has, however, been linked to some of her past managers and musicians she is collaborated with on songs.
"... he has special care. He is good," she said.
"He is cute, I won't lie. Grenade looks good. He is a vibe..."
She, however, didn't confirm if they had dated.
They a song together titled Am Baddder which was released in October 2022.
The petite singer, who is currently managed by Roger Kitaka, popularly known as DJ Roja, has also been managed by Sure Entertainment, which handed her to Roja after deciding to concentrate on events management.
She went under the management of Sure in November 2020, after leaving Manager Francis' De Texas management.
Before that, she was under Pallaso's 'Team Good Music'.
The Saba Saba singer in an interview with See T.V. in September 2022 said she had never been in love.
"I have never been in love. I have never, but after my birthday I'm going to start [searching]… I have ever been with someone, but,... I wasn't in love," she said.
Some of her popular songs are Nawe, Buyaka, Mission Impossible, Nkulina, Nyumirwa and Kiri Kitya.
Eyewitness? Submit your stories now via social or:
Email: news@pulse.ug
Recommended articles
Meet your celeb: Who is Faridah Nakazibwe?
Afrigo Band stranded at airport in Turkey
Angella Katatumba: How I met my ex-husband
Faridah Nakazibwe 'leaves NTV ' after 17 years
Kasita, Feffe Bussi brave tough questions on romance ahead of Dubai concert
Matatu Film Stage, a short movie celebration
List: Nyege Nyege rolls out stellar lineup of performers
Uganda's Sina Tsegazeab scoops prestigious award in Kenya
Cindy hails Bobi Wine, speaks out on big-three battle prospects