Murdered minister Engola to be honoured as a hero
The deceased former junior minister for labour, employment and industrial relations, Sam Engola, is slated to be honoured today in Luweero district as part of celebrations for Heroes Day.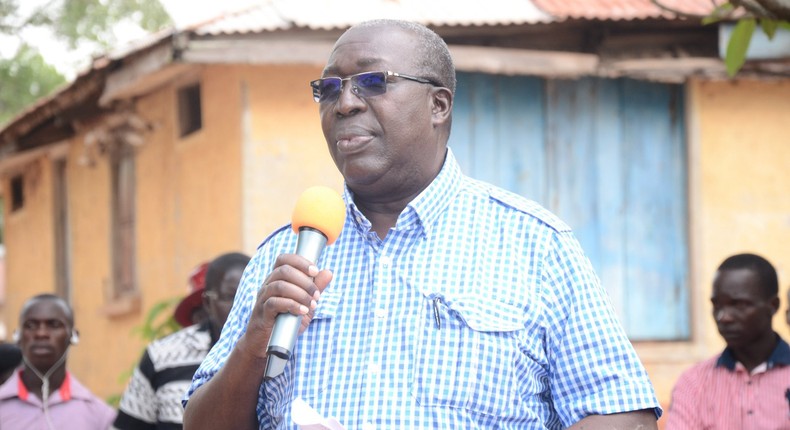 Engola was shot and killed by his security guard last month at his home in Kyanja.
He will receive a Personal Sacrifice Medal and the Masaba Star Award.
According to Milly Babalanda, the minister for the presidency, 51 Ugandans will get medals in various categories today in honour of their contributions.
Prime Minister Robinah Nabbanja, who will speak on behalf of the president, will present these medals.
She is also anticipated to officially open the Luweero-Butalangu road, whose construction has been delayed for the past seven years.
Following a positive COVID-19 test, the president said on Wednesday that he had entered a state of self-isolation and had given the prime minister responsibility for his duties.
The Nalubaale Medal will be given to 17 winners; the Diamond Jubilee Medal to seven winners; the Masaba Star Medal to two; the Diamond Jubilee Medal to four UPDF members; and the Nalubaale Medal to seventeen.
Eleven members of the Uganda Prison Services and two police officers will also get Diamond Jubilee Medals, while one civilian will be awarded the Luweero Triangle Medal.
Four additional police officers will earn the Personal Sacrifice Medal, and three will receive long service gold medals.
The former Front for National Salvation (FRONASA) rebel fighters, who were brutally murdered by public execution on the orders of President Idi Amin, are the focus of this year's commemoration of National Heroes Day, which is observed on June 9 in memory of people who lost their lives during Uganda's bush war between 1981 and 1986.
The FRONASA rebel group evolved into the current National Resistance Movement (NRM) under Yoweri Museveni's leadership.
"Arise Uganda, Our Heroes' Sacrifices Now Bear Fruit" is the subject of this year's Heroes' Day.
Eyewitness? Submit your stories now via social or:
Email: news@pulse.ug
Recommended articles
Bobi hails Ugandan Tiktokers: 'You have more influence than gov't spokespersons'
Bakonzo people warmly welcome back Mumbere
Political will needed to tackle aflatoxins problem - Makerere scientists
Museveni, select few guests to attend Kyabazinga wedding, locals to watch remotely
MPs implore government on infrastructure development amid AFCON excitement
Ugandans urged to embrace local authors
Zaake pushes for reinstatement to Parliamentary Commission as house drags feet
Ntare School suspends entire S.6 class
Murder caused by domestic violence on the rise, says Police