MP accuses Museveni of appointing 'too many women' in government
Kasambya County member of parliament Daudi Kabanda is facing backlash following sexist remarks he made accusing President Yoweri Museveni of appointing too many women to high-ranking positions.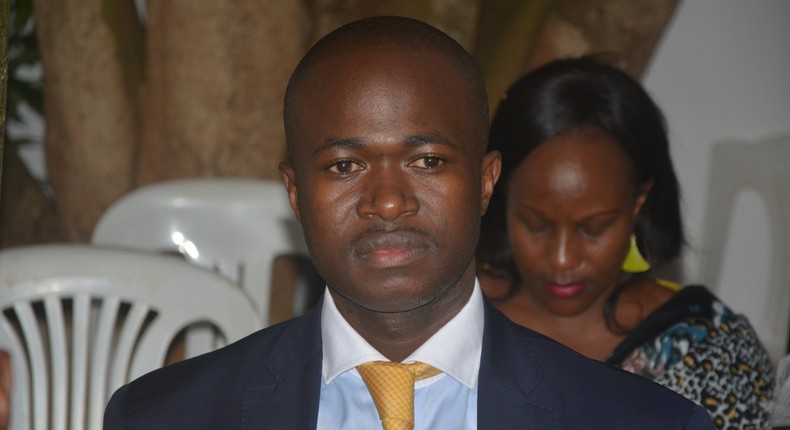 This he said had resulted in endless petty conflicts within the government.
Kabanda was speaking in light of the recent clash between Prime Minister Robinah Nabbanja and State Minister for General Duties, Hon Justine Kasule Lumumba, stemming from their controversial trip to the US last week.
The Prime Minister publicly criticized Lumumba for traveling to the UN General Assembly without her approval, while the Minister insisted that her trip was related to participating in the UN's Sustainable Development Goals meeting.
In a widely circulated social media video, Hon Kabanda drew a comparison between this conflict and women quarreling over cosmetics.
He stated, "President Museveni has over-womanized (sic) his government; he needs to scale it back."
"Men used to engage in strategic conflicts with other men, while women are fighting make-up wars. They are fighting about who has worn better attire, who has better shoes, or who looks better than the other."
"This is the path the President has set for our country, and there's nothing we can do about it," the MP added.
Kabanda's comments have sparked strong backlash on social media, with some users describing them as "disgusting" and "regressive." Others have called for him to issue an apology.
One Andrew Opaba labeled the legislator as a "shameless fraud," highlighting his tendency to engage in petty disputes regularly.
"The likes of Winnie Byanyima, Anne Juuko, Prof Sylvia Tamale, Pauline Byakika would get a stroke listening to this," posted one Kizito Lubambula.
Daudi Kabanda, who is known for being a prominent political mobilizer for Gen Muhoozi Kainerugaba, has gained a reputation for frequently launching relentless and sometimes cringe-worthy attacks, primarily targeting leaders in the political opposition and occasionally those within the government.
Eyewitness? Submit your stories now via social or:
Email: news@pulse.ug
Recommended articles
Cartoonist Jimmy 'Spire' wins human rights accolade
Government should explain the disappearance of its people, says Justice Batema
Gov't reiterates commitment to champion human rights amid growing concerns of disappearing people
Pastor says his mother died 3 different times and he resurrected her
Parents, students to be tipped on study abroad programs at Education Fair in Kampala
'Dear mothers…' - North Korea's Kim Jong-un in tears, begs women to give birth [video]
YouTuber jailed for 6 months after deliberately crashing plane for views
Gov't seeks Shs 2billion renovate contested Old Kampala Mosque
Jinja to host International Human Rights Defenders Day celebrations