Ugandan manufacturers want imported barbed wire banned
A section of local companies engaging in the manufacture of steel-related products such as barbed wires has asked the Government to ban the importation of the products in a bid to protect the local market.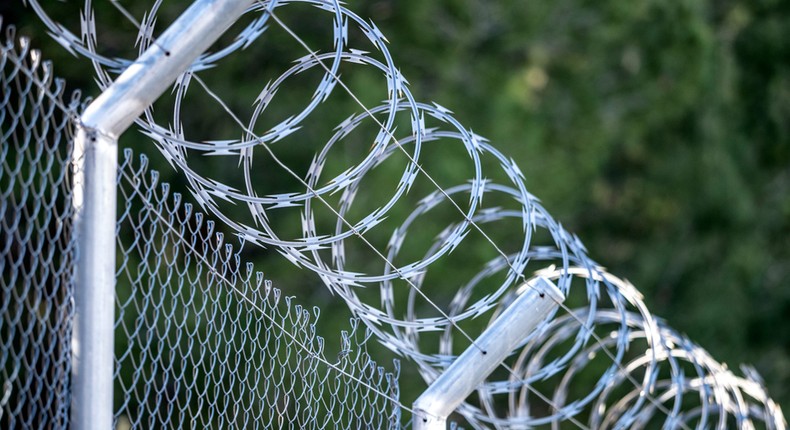 They said that locally produced products are enough for the market.
The State Minister for Trade, Francis Mwebesa, said the Government will not institute the said ban till it is satisfied with the quality and quantity of products that the local companies are producing.
"Currently, the amount of barbed wires which is being imported here is because you have to improve on the quality of your wires. I'm making this remark that you must continue so that we cover the whole spectrum," Mwebesa said.
The minister made the remarks while addressing investors at Tembo Steel Industries.
In other news, the United Nations Environment Program (UNEP) indicated in its 2021 Food Waste Index Report that each Ugandan wastes an average of 103 Kgs of food each year. This, the report indicated, amounts to a total 4,546 metric tons of food wasted in Uganda annually.
The Food Rights Alliance (FRA), a non-governmental organisation, while holding a press conference expressed concern about the level at which lots of food is being wasted in the country.
According to the UNEP Food Waste Index Report, Uganda loses 6462 metric tonnes of food waste from restaurants and other food hubs, while farmers lose 30-50% of their crops, mainly grain, fruit, and vegetables, post-harvest, and 80% on farms.
Speaking to journalists at FRA's Kampala offices on the International Day of Awareness of Food Loss and Waste, Claire Atukunda, programme manager at FRA, said this is a major loss in a country where over 10 million Ugandans are food insecure.
To reverse this trend, Atukunda called for the construction of a robust national food delivery system.
"In this country, we advocate for the establishment of a clear and formidable food distribution system. There is a need for a mechanism that would allow us to grow our food and distribute it to other sections of the country so that people may have food throughout the year," she said.
Gerald Kato, an administrator for Hunger Project Uganda, urged Ugandans to shun cultural conventions and practises such weddings, which have a significant impact on consumption and contribute to food waste.
Eyewitness? Submit your stories now via social or:
Email: news@pulse.ug
Recommended articles
Cartoonist Jimmy 'Spire' wins human rights accolade
Government should explain the disappearance of its people, says Justice Batema
Gov't reiterates commitment to champion human rights amid growing concerns of disappearing people
Pastor says his mother died 3 different times and he resurrected her
Parents, students to be tipped on study abroad programs at Education Fair in Kampala
'Dear mothers…' - North Korea's Kim Jong-un in tears, begs women to give birth [video]
YouTuber jailed for 6 months after deliberately crashing plane for views
Gov't seeks Shs 2billion renovate contested Old Kampala Mosque
Jinja to host International Human Rights Defenders Day celebrations