I really, really like Rashford – Princess Ssangalyambogo
The free-spirited, eloquent, vibrant, humble and articulate Buganda Princess Katrina-Sarah Ssangalyambogo has spoken out on her love for sports and Manchester United star Marcus Rashford.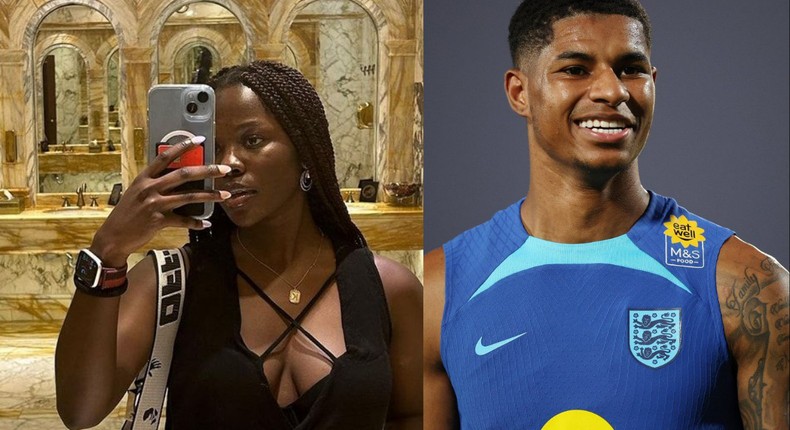 Ssangalyambogo is the daughter of the famous and much loved Kabaka Ronald Muwenda Mutebi II and Nnaabagereka Sylvia Nagginda.
Based in the United Kingdom, Princess Katrina-Sarah Ssangalyambogo is one of the most followed Ugandans on social media channel, TikTok where she openly shares her life experiences and fun videos bringing the previously veiled life of a royal closer to the subjects.
Loved for her eloquence and humility despite her social status, the royal, recently while in Uganda, delved in an interview with The Observer, and gave a deep insight into her love for sports and why she intends to pursue a career in that field.
She revealed that she is a student of the University of Nottingham and intends to pursue a career in sports marketing and management.
Sports managers are responsible for the organization and administration of teams or sporting events, while sports marketers focus on promoting and selling products or services to consumers.
Pulse
Ssangalyambogo says sports runs through the royal bloodline explaining that her father and grandfather were both sportsmen.
She picked interest in swimmer and became a national team swimmer in 2014 and later diversified.
"I play basketball and volleyball, follow football with a passion and also watch Formula One. I love sports very much. I love what sports does; it brings joy and happiness. I got this love from no one, it just happened to be a lifestyle that I chose", she says.
While studying in Nairobi, she revealed that she was the head of sports at the school and also captain of the football and basketball teams.
"In Peponi in Nairobi where I studied, I was the head of sports. That meant that I could diversify and have a go at other games. I was the captain of football and the captain of basketball. Don't get me wrong, swimming is lovely", she told The Observer.
On TikTok, the princess has shared her several adventures from visiting Old Trafford to watching football at the FIFA World Cup, Qatar. She is also a stanch Man United fan and usuallly shares her thoughts, analysis on the team' performance.
AFP
She revealed that she fell in love with Manchester United during the tenure of legendary manager Sir Alex Ferguson. She added that it is then that she really like Marcus Rashford.
"….that period, of 2016 or thereabouts, is when Rashford also emerged as the next big thing at the club. He is my favourite at Man United. For me, Rashford and the story of Sir Alex Ferguson compelled me to follow Man United with all my heart. I really, really like Marcus Rashford".
More from category
Equator Rally 2023: Who Will Conquer Africa's Toughest Terrain?

The January transfer madness

WHAT'S BUZZIN

Messi opens up on regretting various World Cup actions