Video: Faridah Nakazibwe sings Bruno K's 'Tonta'
Faridah Nakazibwe is not just friends with Bruno K, she also enjoys his music.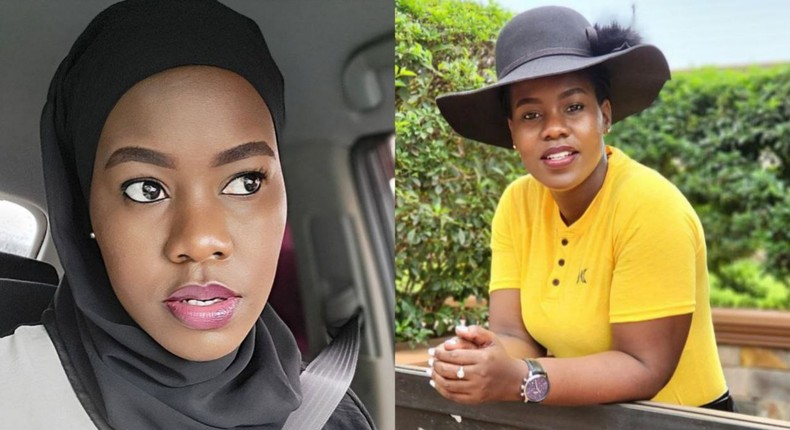 In a video shared by a TikTok account registered as Faridahaddict, Nakazibwe is singing to K's love ballad titled Tonta.
Their friendship started when Bruno K approached Faridah Nakazibwe and told her he is planning to work on a song inspired by her. He even titled it Faridah.
Later K told her that Brielle's mother, Rachael Nasasira, was sick.
"Bruno became my friend promising he's going to sing a song titled Faridah. We became friends when he needed help with a child. Young man. He is single. When he told me my baby mama is sick and they are going to give me my child to stay with her. I asked him, what are you going to do with the kid? Are you going to live with her in your situation? You have nowhere to start from, you may not even know how to cook. bring her here," Nakazibwe said in an interview.
"When they brought the baby, she is so sweet, very adorable. My children liked her a lot, I liked her. She heard by kids calling me mummy and she also started calling me mummy... so, when the mother died, she now knows me as mummy."
In the 'Faridah' song, whose video is filled with the news anchor's pictures, with a YouTube caption saying the song is dedicated to her, the lyrics come across as if they are in an intimate relationship.
"The things that gave me sleepless nights disappeared when I met you," Bruno K sings.
"You helped me and accepted to marry me. You help me get rid of teddy bears. When I met you, baby, you turned my life so amazing... Faridah, my love... you have a lot of love."
Both have denied ever being romantically involved. That they are just friends.
Eyewitness? Submit your stories now via social or:
Email: news@pulse.ug
Recommended articles
Video: Fans forcefully open gates at sold-out Alien Skin concert
Minister JC Muyingo reveals he's Kato Lubwama's elder brother
Kapa Cat once showed me her private pictures, called me to her room - Gravity
Abitex to Pallaso: Come to Alien Skin's concert if you want to sing for a huge crowd
Nsereko talks quitting music: 'My mom grabbed me from stage'
Nyege Nyege Festival clarifies distinction and warns against imitations
A Ka Dope Band's Francis Kasura Unveils 11 Song Debut Album
Sheebah Karungi attacked at Kato Lubwama's vigil
Bad Black proves she's mastered the diss game in this nonchalant apology to Kulthum, Akram
Ibrahimovic's glamorous career in numbers
PHOTOS: summer is here - Arsenal and Chelsea stars already enjoying the break
Pulse Sports' Uganda Premier League Team of the Season