"These 22 years have passed quickly" - Jose Mourinho hints at retirement
Jose Mourinho talks about retirement, ponders calling time on his legendary career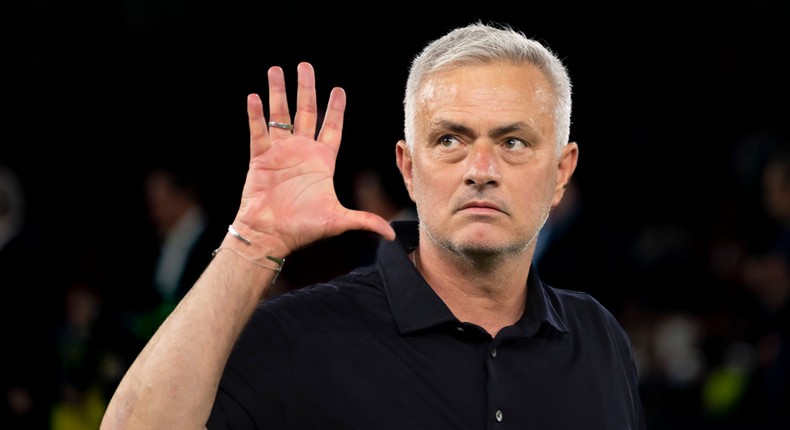 Legendary Portuguese manager Jose Mourinho has hinted at retirement with his recent comments at the 2022 Quinas de Ouro event.
Moutinho has built a reputation as one of the most successful managers of his generation and currently coaches Roma after more profitable spells with Porto, Chelsea, Inter Milan and Real Madrid.
The 59-year-old tactician shares his thoughts and the reality of retirement after 22 years in his career as he approaches his 60th birthday.
Mourinho speaks about his career
Mourinho was asked about his career and how much longer he has in the beautiful game as well as his current team Roma.
"These 22 years have passed quickly, but I want to continue, I feel good, I feel strong, motivated, I like winning, I hate losing, nothing has changed," Mourinho said in defence of retirement suggestions.
"The colour of my hair, yes, even the wrinkles, but I want to go on, not for another 22 years, as there is no time, but for a few more years," the Portuguese continued resolutely.
Pulse Nigeria
Mourinho went on to speak about his current team, AS Roma, "last season we did what no one expected, this year we'll try to do better,' he said. We don't have the same economic potential as our rivals."
"We had a €7m [£6.1m] transfer market, but we have quality, passion, many people who like to work together, which is an important thing, and then at the end of the season we will see," Mourinho rounded up.
More from category
Museveni supports Morocco Afcon 2025 bid

Morocco coach dares Spain

Samba Boys dance around K Warriors in the R16 party, to face Croatia next
Recommended articles
Museveni supports Morocco Afcon 2025 bid
Morocco coach dares Spain
Samba Boys dance around K Warriors in the R16 party, to face Croatia next
Croatia are shootout kings and the Samba Boys are dancing again
Brazil dedicate Samba show against South Korea to Pele
Classic Brazil beat South Korea 4-1, face Croatia in quarterfinals