QUIZ: How much knowledge do you have on the subject of clothing?
Test your knowledge of clothes and learn along the way, hopefully.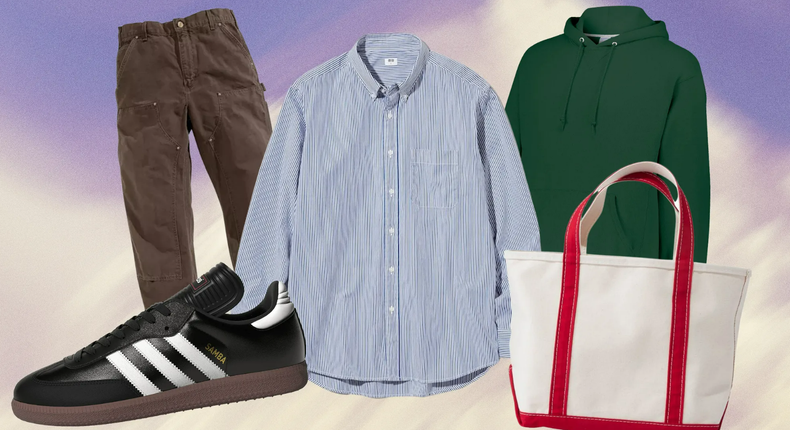 Strides is another name for:
Skirts for Scottish males are called?
When were trench coats invented
Early 1800s
Next question
In the early 19th century, almost 100 years before World War I, Charles Macintosh crafted coats from rubberised cotton for the British military. Named after their inventor, the trench coat used to be known as 'macs'.
Gladiator sandals owe their design to what kind of ancient game?
Sword fighting
Next question
Why are they called cargo pants?
They were created for cargo truck drivers
More pocket-space meant more stuff could be carried
People who work with cargo love them
More pocket-space meant more stuff could be carried
Next question
The Gomesi ceremonial wear was invented by:
And Indian designer
Next question
The best scholarship traces the origins of the Gomesi to 1905. The dress was introduced by a Goan designer, Caetano Gomes, then resident in Uganda which was a British Protectorate at the time.
T-shirts first came into the fashion world in the year:
In 1910, American retailer Jacob Goldfrab started making the cotton t-shirts under his brand, Fruit of the Loom. In no time he captured the t-shirt market. By the late 1930s American brands such as Hanes, Sears and Roebuck & Co started marketing the t-shirts.
Where does the word "tuxedo" come from?
It is the name of a town and country club.
It is slang from "luxury doings".
It was the name of the first tailor to make the suit.
It is the Italian word for dinner jacket.
It is the name of a town and country club.
Next question
The US term "tuxedo" refers to what the English call a "Dinner Jacket". Apparently, some American members of the Tuxedo Club, Tuxedo NY, brought the style over from England, and it caught on in the US under the name "tuxedo".
What is the old name 'panties' or 'knickers'?
Based on the old name for a swimming pool, what was the one-piece swimming costume once called?
You learnt the most in this quiz. Pay up.
You are either good at guesswork or you genuinely know a few things about clothing
You could become a millionaire designing clothes.
JOIN OUR PULSE COMMUNITY!
Eyewitness? Submit your stories now via social or:
Email: news@pulse.ug
Recommended articles
Angella Katatumba: How I met my ex-husband
Fally bows out on a high at Kampala edition of his double concert
An annual loss of $5 billion in Africa's food market has been attributed to an insect
FDC Katonga faction announces dates for new delegates conference
Faridah Nakazibwe 'leaves NTV ' after 17 years
Kasita, Feffe Bussi brave tough questions on romance ahead of Dubai concert
Pallaso takes pride in visit to Murchison Falls, makes risky gesture
Matatu Film Stage, a short movie celebration
Chef Keletso shines as foodies infuse whisky with divine culinary treats