TikTok causing brain disorders among teenagers around the world
Around the world, teenage girls are displaying strange behaviors and these include shouting randomly, blinking rapidly, strange facial movements, shrugging their shoulders and also moving their heads back and forth.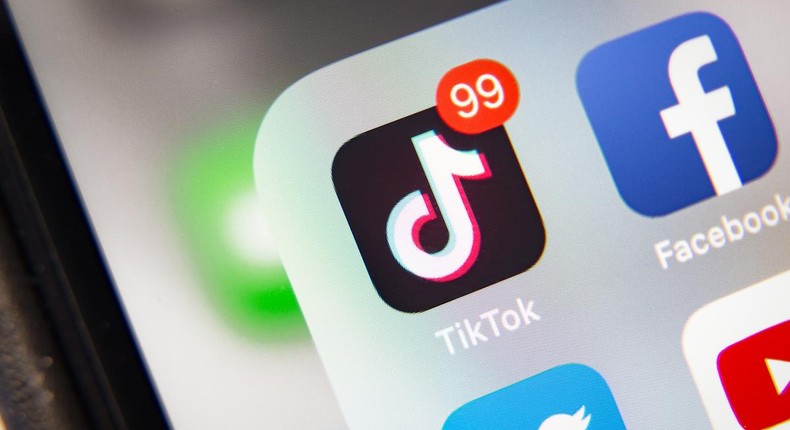 This is happening to mainly teenage girls, which medical specialists are linking to the use of TikTok.
These strange and uncontrolled movements, especially of the face, are known as "tics" and they resemble those seen in what is known as Tourette Syndrome, a neurological disorder that causes uncontainable movements and vocal sounds.
Tourette's, which is not common in Uganda, is four times more likely in boys than in girls and typically occurs between the ages 5 and 7.
However, now, teenage girls seem to be afflicted by this syndrome and it has been linked to TikTok, which is a social media platform for creating, sharing and discovering short videos.
The App is used by young people, and increasingly older people, as an outlet to express themselves through singing, dancing, comedy, and lip-syncing, and allows users to create videos and share them across a community.
Doctors say that more and more teenage girls are experiencing verbal and motor (of the brain) tics.
They tend to shout the same phrases over and ever, seemingly at random, while twisting this way and that like a fish suffocating when taken out of the water.
Worryingly, this is happening around the world.
"Initially, everyone thought they were seeing an isolated phenomenon," says Neurologist Mohammed Aldosari, "but it turns out that we're all seeing it — a different age of onset, and disturbingly, an explosive onset. In just a few hours, maybe a day or two, girls who have no history of tics suddenly start to experience a lot of movement and vocalization."
TikTok has many Ugandan users, statistically Angella Summer Namubiru has 4.5 million followers and several others have legions of fans on the App.
This makes this mysterious illness a threat to Ugandans, too.
Abroad, many teenagers have been removed from classes at school for being disruptive, shouting wildly due to their tics. One study says that when these tics get very bad, they can occur 29 times per minute!
Content creators on TikTok, especially those individuals whose videos have been viewed hundreds of thousands, if not millions, of times are particularly at risk.
Many people go on social media as a sort of escape from everyday existence, this need to escape could be a result of stress and depression.
Today we are sing what is called a quarter-life crisis, a period of uncertainty and questioning that typically occurs when people feel trapped, uninspired and disillusioned and it is affecting people who are 25 and below.
This drives them to social media and, it has been found, teens who are prone to depression and anxiety are most likely to develop these tics after they log onto social media.
"When it comes to social media, this should be a wake-up call for us all," Dr. Aldosari says.
Responsible digital consumption is key, we must limit the time we spend online the doctor says.
"Do your best to be careful about how you introduce social media, what sites your child uses and who they follow and their overall amount of exposure to social media," Dr. Aldosari says.
If the situation gets worse, we might see deliberate measures from government to control the use of social media beyond just blocking Facebook.
Eyewitness? Submit your stories now via social or:
Email: news@pulse.ug
Recommended articles
FDC Katonga faction announces dates for new delegates conference
Gov't denies blocking return of Dr. Kiyingi's body
Uganda set to host second Food and Security Symposium and Expo
Former LOP Ogenga Latigo Latigo injured in Nakasongola car crash
More women in Jinja are experiencing online gender based violence than in any other district
Museveni commends Education Ministry, Tayebwa over 2027 AFCON hosting rights
Ugandan manufacturers want imported barbed wire banned
Bobi Wine defends Barbie's 'controversial comments' in Canada
Editorial: AFCON 2027 presents an opportunity to invest in sports infrastructure