UPDF denies blocking NUP ambulances at military hospitals
The Uganda People's Defence Forces (UPDF) has refuted allegations of denying political party affiliated ambulances access to military hospitals.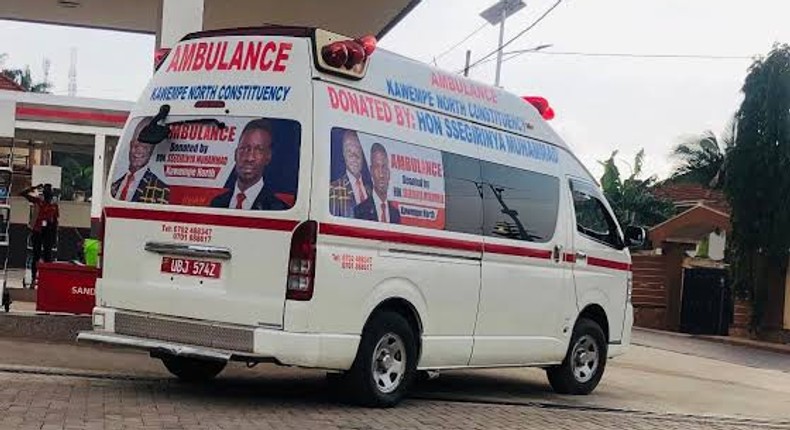 The UPDF made these revelations in a statement issued by spokesperson, Brig Gen Felix Kulayigye.
"We treat everyone and never ask for party affiliations. Why should we stop ambulances if they are doing the right job? However, we reiterate our resolve that security protocols must be respected to access military medical services," read part of the statement.
The statement comes days after the MP for Katikamu South, Hassan Kirumira, claimed that ambulances branded with posters of Opposition politicians had been denied access to the Bombo Military Hospital in Luweero District.
Kirumira, who subscribes to the National Unity Platform (NUP) party, said the ambulances branded with the NUP posters only serve to bridge the transport challenges in evacuating the patients to the health facilities.
"The ambulances are not allowed to go past the quarter guard because they are branded. The concern would be about saving life and not the vehicle. The patients are made to move out of the ambulances at the gate," he said.
In UPDFs defence, Kulayigye in his statement clarified that all vehicles, including ambulances have to be checked before accessing any military installation worldwide, noting that Uganda is not an exception.
Lt Col Chris Magezi, the UPDF Land Forces spokesperson, said the army understands and considers all guidelines regarding operation of ambulances as recommended by the Ministry of Health.
"When we find out that an ambulance carrying a patient is against particular guidelines, including carrying sensitive political messages yet the UPDF is non-partisan, we have a reason to put everything in order. Our message is clear to all politicians that try to break the set guidelines," he said.
This is not the first time the opposition is raising such claims against the UPDF as Moses Ssebalamu, the LC3 chairperson for Wobulenzi Town, Luweero, complained of being a victim after escorting a patient in an ambulance branded in NUP paraphernalia.
Eyewitness? Submit your stories now via social or:
Email: news@pulse.ug
Recommended articles
Hatmah Nalugwa: What you should do before taking your child back to school
PLE 2022: Top districts with most division one candidates
PLE 2022: More special needs candidates sat for exams
Over 90,000 pupils fail 2022 PLE exams
PLE 2022: Top schools with 4 in 4
PLE: Boys outshine girls in overall performance
PLE: Girls perform better than boys in English
How to check PLE results on phone
PLE results out, performance improves