Sisters murder their 'demon possessed' father, remove his eyes
Uganda police in Serere, a district in Eastern Uganda, has arrested four sisters suspected of violently murdering their 65-year-old biological father.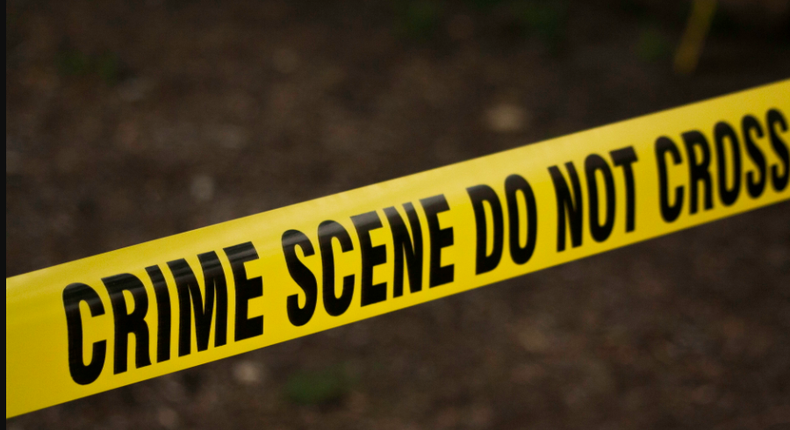 The four who were arrested have been identified as Deborah Achumo, Ester Achom, Susan Ikwadi and Martha Akwango.
The deceased, their father, John Okure was a retired worker at Igola Research Station, Serere, and resident of Igora II village Okulonyo parish, Orio sub-county in Serere district.
Police spokesperson Fred Enanga revealed that the homicide arose from the four sisters believing that an evil spirit had taken possession of their father. In order to protect him and themselves from this evil spirit, they then decided to murder him on June 15.
"The facts gathered reveal that on the June 15, 2022, a one Martha Akwango returned from school while crying, after she got possessed by evil spirits. When she reached at their home, her three other female siblings, started praying over her, to cast away the demons that had attacked her," Enanga said.
In a frenzy of activity, it is alleged that during the prayers the three sisters, while supposedly casting out demons from their younger sister, attacked their father within the homestead they shared and thereafter beat him to death.
It is further alleged that the four siblings gouged out both his eyes because they believed that they were aglow with the evil spirit, and were the cause of his supposedly demonic attacks on them.
Enanga said the attack was so violent that the scene of the crime was full of blood as the two eyes gouged out of the deceased lay aground as silent testimony to a murder most foul.
The police spokesperson said four girls were duly arrested and are pending court trial.
JOIN OUR PULSE COMMUNITY!
Eyewitness? Submit your stories now via social or:
Email: news@pulse.ug
Recommended articles
Masaka City leaders, schools, targeted in new threatening leaflets
Registration for new national IDs begins in June 2023, says Gen. Otafiire
Mao promises Ssegirinya's mother fair trial for legislator
Court overrules decision to interdict Uganda Land Commission secretary
Ministry denies stealing health workers' money through fake loan repayment scheme
Underage children in Karamoja sneak into schools for meal
Rabies outbreak in Sheema, livestock, children in danger
Gen. Otafiire disturbed by robberies by 'men in uniform' at roadblocks
Police releases list of 143 traffic offenders [See Full List in story]