Sh100b recovered by anti-corruption agencies
The State Minister for Ethics and Integrity, Rose Lilly Akello, has revealed that Government of Uganda, through its anti-corruption agencies, has managed to recover sh100b in one year.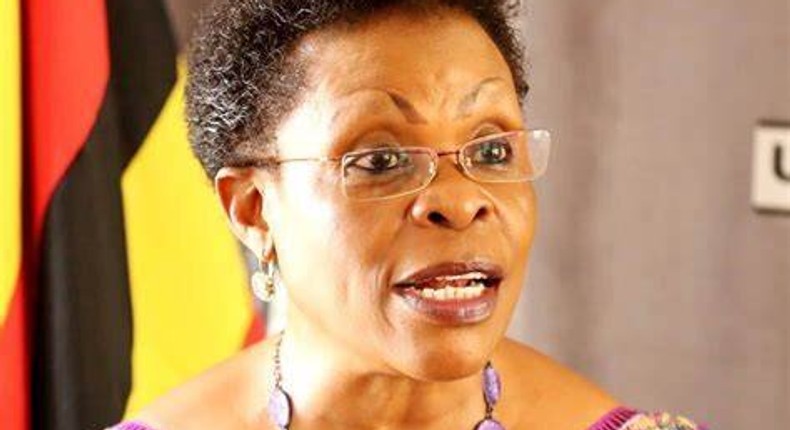 This was revealed during a joint press conference addressed by the agencies at the Uganda Media Centre in Kampala today.
The Minister said Government is committed to fighting corruption and has put in place the required legal framework and institutions to fight the vice.
"Government of Uganda is more than committed to fight corruption. The required legal framework and institutions have been put in place to help fight the vice," she told the press.
During the press conference, the Inspector General of Government, Beti Namisango Kamya, also emphasised the need for the public to own the fight against corruption, noting that it is the way to go if the vice is to be successfully defeated.
"Corruption is a very bad vice that we need to fight as a nation together. The public also needs to own this fight if we are to be successful," she said.
Kamya also said the Ugandan Government losses an estimated sh10 trillion in corruption annually.
Government has been under immense pressure from the public and development partners (donors) for failure of fighting the vice.
Despite Government efforts such as passing anti-corruption laws and putting in place institutions such as the Inspectorate of Government, corruption in Uganda has been persistent.
This revelation is expected to boost the public and development partners (donors)'s confidence in Government's will to fight the vice once and for all.
Eyewitness? Submit your stories now via social or:
Email: news@pulse.ug
Recommended articles
Hatmah Nalugwa: What you should do before taking your child back to school
PLE 2022: Top districts with most division one candidates
PLE 2022: More special needs candidates sat for exams
Over 90,000 pupils fail 2022 PLE exams
PLE 2022: Top schools with 4 in 4
PLE: Boys outshine girls in overall performance
PLE: Girls perform better than boys in English
How to check PLE results on phone
PLE results out, performance improves