I'm a product of Museveni's great leadership, says Deputy Speaker Tayebwa
The Deputy Speaker of Parliament, Thomas Tayebwa, has said he is an example of how the regime of President Museveni can give Ugandans opportunities, since he came to Kampala in 2001 with only Shs450,000 and today, he is Deputy Speaker of Parliament of Uganda.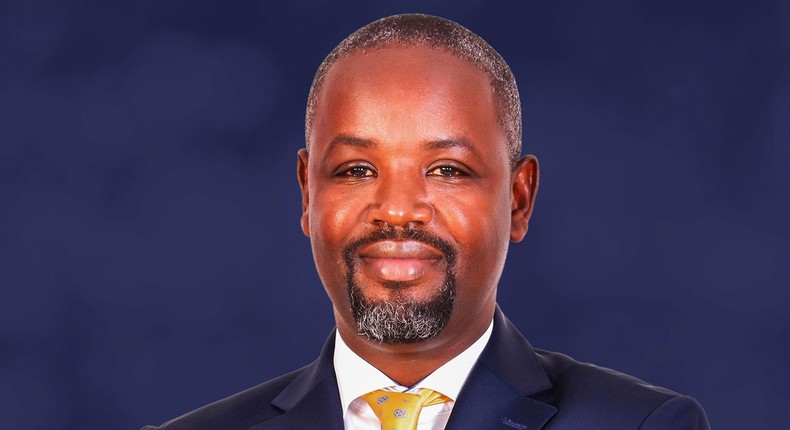 Tayebwa revealed his good fortune while speaking at the Makerere Centenary Celebrations where President Museveni is the Guest of Honor.
"In 2001, with a metallic suitcase and Shs450,000 school fees for Makerere. I came to Makerere with no relatives in the Government of Uganda but today, I am Deputy Speaker of Parliament. This really makes me one of the testimonies from the government," Hon Tayebwa said.
Adding that, "I want to thank you, Your Excellency the President, because you have created opportunities for people who you have never heard of, who had no relatives or a contact in government and you have given them opportunities to serve in positions of high responsibility in this country. I want to thank you for that and forever and ever, I will be grateful to Makerere, President Museveni and the NRM government."
Tayebwa, who also serves as a Member of Parliament for Ruhinda North County in Mitooma District since 2016, was previously appointed as the Government Chief Whip by President Museveni in 2021.
Great achievements
Tayebwa has achieved a lot since coming to Kampala in 2001, after spending his formative years in Kigarama Primary school, Kigarama Senior Secondary School and Ruyonza School for O and A Levels respectively.
In 2005, he graduated with a Bachelor of Arts in Social Sciences at Makerere University, and bachelor of laws in 2012.
Eyewitness? Submit your stories now via social or:
Email: news@pulse.ug
Recommended articles
Good services possible only through tax compliance - Fort Portal Mayor
Courts doing everything to reduce case backlog - judiciary
UMA gears up for the 29th international trade fair
UNBS slaps tight restrictions on imported used cars
Museveni orders clamp down on money lenders
Parliament to comply with court ruling to reinstate Zaake to parliamentary commission
Museveni commends Education Ministry, Tayebwa over 2027 AFCON hosting rights
NCHE accredits more academic programmes at King Ceasor University
Court overturns Zaake's expulsion from Parliamentary Commission