Government agencies to miss out on budget appropriation
Government ministries, departments and agencies could miss out on budget appropriation if they fail to submit their plans and budgets to the Equal Opportunities Commission (EOC) for gender and equity assessment.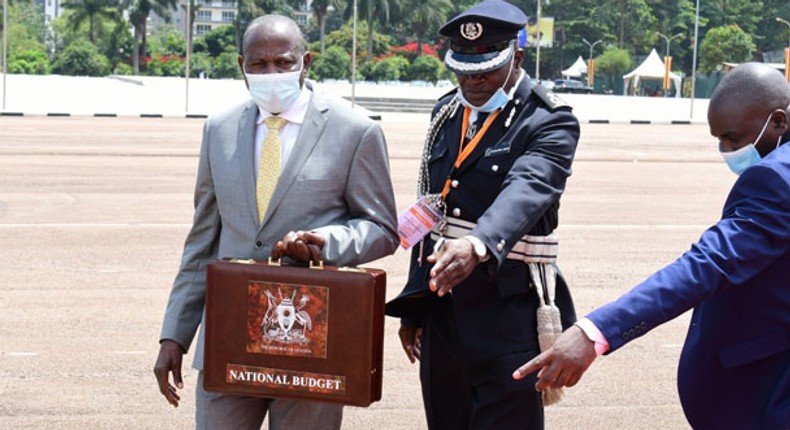 This was revealed by Habib Seruwaji, a member of the Equal Opportunities Commission, earlier today while addressing the press.
Seruwaji said EOC's assessment looks at the full Government budget from the perspective on how different priorities, needs and interests of women, girls, boys, persons with disabilities, ethnic minorities, people living in far to reach areas and people with ethnic illnesses can be dealt with.
"We assess all Government ministries and agencies and mostly those that do have a component where we need equity and responsiveness. We therefore call for all Government agencies to submit budget framework papers for assessment as soon as possible. This call goes to all Government agencies and ministries," he said
According to the Uganda Budget Cycle, the Equal Opportunities Commission ought to have started the assessment of Budget Framework Papers for gender and equity compliance by 15th November 2022.
The exercise is planned to see the Commission study all plans and budgets of government departments, ministries and agencies to find out whether they cater for all vulnerable categories of people (women, persons with disabilities, older persons, ethnic minorities, the youth, people living with chronic illnesses among other). However, to date, only two programmes; Legislature, oversight and representation under parliament and Community Mobilisation and Mindset Change under the Ministry of Gender out of 20 have submitted their Budget Framework Paper.
Eyewitness? Submit your stories now via social or:
Email: news@pulse.ug
Recommended articles
Hatmah Nalugwa: What you should do before taking your child back to school
PLE 2022: Top districts with most division one candidates
PLE 2022: More special needs candidates sat for exams
Over 90,000 pupils fail 2022 PLE exams
PLE 2022: Top schools with 4 in 4
PLE: Boys outshine girls in overall performance
PLE: Girls perform better than boys in English
How to check PLE results on phone
PLE results out, performance improves