Nabbanja in trouble over New York expenses
Prime Minister Robinah Nabbanja could find herself in hot soap for the payment of car hire services amounting to $10,000 while on official travel to New York during the United Nations General Assembly in September.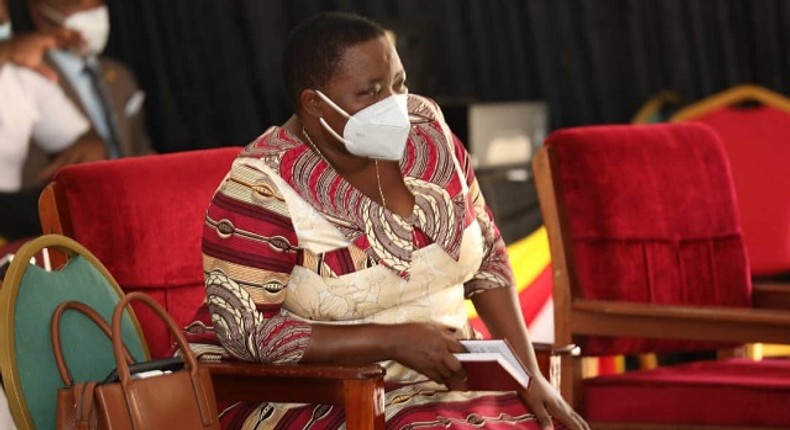 The premier is under fire for what are taken as unpaid expenses she incurred while on that trip.
A letter written by Uganda's Ambassador to the UN, Adonia Ayebare, to the Office of the Prime Minister calling for payment of car hire services amounting to $10,000 triggered a furore on Twitter after it was leaked a month later.
What happened?
The prime minister Nabbanja was invited by the President of the UN General Assembly, Incumbent Csaba Kőrösi, and the Executive Director of UN Women, Ms. Sima Sami Bahous, to attend the Women Leaders Forum.
According to the Ambassador, Adonia Ayebare, Uganda's Mission at the UN hired a car for the Prime Minister but the car was reportedly used beyond the working hours which was over and above the agreed upon schedule resulting into the overtime.
When the Twitter storm erupted, Ugandans wondered what the Prime Minister, who is not believed to be a frequent traveller, was reportedly using the car beyond the required time and this heightened the cost of the vehicle. At the time of her travel, Nabbanja was also attacked fulsomely for using a large entourage for her trip.
In the past, in 2018, Ugandan officials came under similar scrutiny after the Ugandan government suspended four officials at the start of an investigation into alleged mismanagement of funds meant to support refugees. The UK, EU and US threatened to withdraw aid and stop programmes as a result.
Eyewitness? Submit your stories now via social or:
Email: news@pulse.ug
Recommended articles
Good services possible only through tax compliance - Fort Portal Mayor
Courts doing everything to reduce case backlog - judiciary
UMA gears up for the 29th international trade fair
UNBS slaps tight restrictions on imported used cars
Museveni orders clamp down on money lenders
Parliament to comply with court ruling to reinstate Zaake to parliamentary commission
Museveni commends Education Ministry, Tayebwa over 2027 AFCON hosting rights
NCHE accredits more academic programmes at King Ceasor University
Court overturns Zaake's expulsion from Parliamentary Commission