Video: Pinky 'unbothered' by 'fallout' with Jeff as she dances to Mbuzi N'ente
Songtress Rahma Nanyanzi, alias Rahma Pinky, appeared to show her fans that all is good amidst rumours that she had been sacked from Team No Sleep, the record label managed by Jeff Kiwanuka.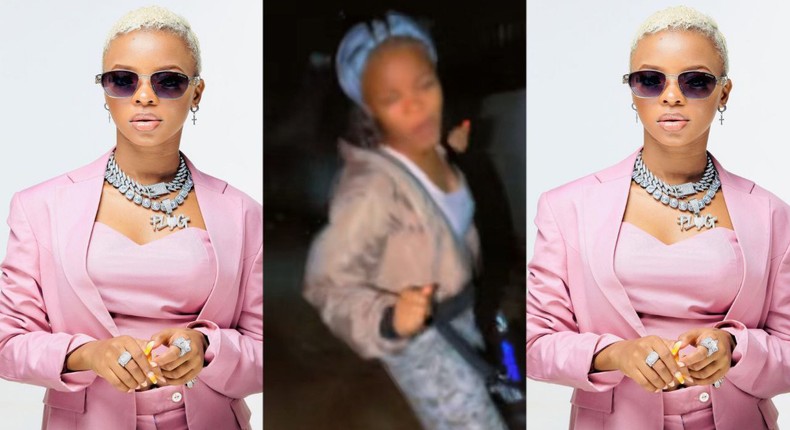 Considering the sway Kiwa has in the music industry, some netizens thought she would be in a bad mood following the news of her firing, especially since he kickstarted her career.
But Pinky shared a TikTok video dancing to Mbuzi N'ente, a club banger by Grenade Official featuring Tg Billz.
She is grooving to the part that says: "I had sworn that I couldn't accept being abandoned... Anyone who has love should be brought. If things fail, I'll go back to the ex. If you've never done it, throw a stone at me."
The song also has a verse sung by Billz that goes: "The real G's move in silence like Lasagne; I can't stand these man.... Still get pumped look I think I've got the asthma; The opps dread it but i'm living like a rasta; I flew out from Compton to Uganda."
A TikToker, who goes by JORGE ~Fortunate, said: "Amangu ago Jeff-kiwa afuse Ex 😂 [You've immediately turned Jeff into your ex.]"
Edith.k21 wrote: "Results ov mixing love with business😥😑😑😣"
Heilly50 said: "...I love the swagger 🥰🥰🥰"
Suky sue argued: "She is still young. She has to enjoy life. Jeff Kiwa talina kyatugamba [has nothing to tell us]."
This reporter was not able to get a comment from Pinky.
Eyewitness? Submit your stories now via social or:
Email: news@pulse.ug
Recommended articles
Cynthia declined first time Ron offered to take her out yet she knew he's 'hot'
We feared I was infertile, says Flavia Tumusiime
'Bebe Cool is not easy,' says Chameleone ahead of music showdown
Flavia speaks out on beef with NTV's Jackie Ssenyondo
Fille Mutoni names two Ugandan singers she would like to collab with
'She tried to suppress my talent' - Da Agent on why he dumped ex-manager
Dorah 'set to release Bruno K's tapes' as paternity fight spirals
Bad Black claims ex-Cranes star Sepuya fathered daughter; demands DNA test
When Naava Grey wanted to 'strangle' Alex Muhangi