Karole Kasita speaks on management change, upcoming album
Dancehall musician Carol Kasita, popularly known as Karole Kasita, will on August 11 release a 10-track album, she confirmed to this reporter over a call Tuesday afternoon.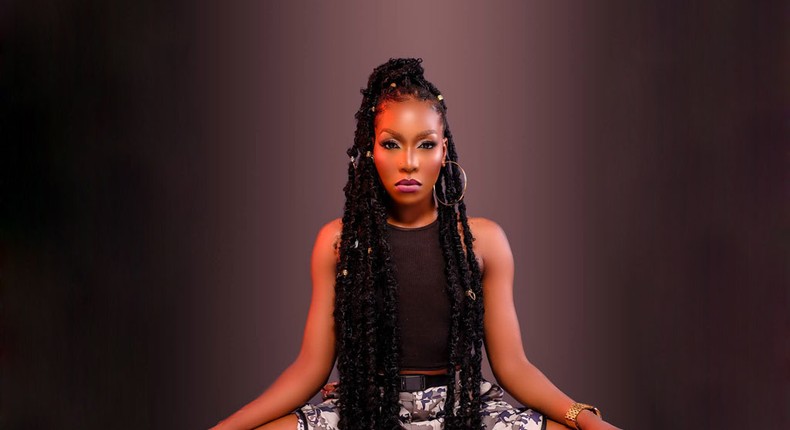 The 33-year-old songwriter will launch the album at Imperial Royale Hotel in Kampala.
On the album, which was produced locally, she features celebrated musicians like Eddy Kenzo, who recently won an award in the US for his collaboration with American R'n'B singer Matthew David Benson, aka Matt B; and Shafik Walukagga, aka Fik Fameica.
She has also tapped the talent of Kenyan crooners Arrow Boy and Red San for the album dubbed 'Limited Edition'.
The dancehall sensation, who broke through the music industry with her 2018 single 'Yaka', is said to have ditched her old management, according to media reports.
"That's not true," she said on the call. "I've never actually mentioned my manager in the media. I have a personal assistant who I never mention in the media... I'm my own manager almost. People just help me."
This reporter talked to someone who claimed to be her manager and he said she changed management.
Kasita has promised a great experience at the album launch. "They expect fire. They should come and expect new music. it is fresh and it is nice... and so, so, different," she said.
She is also planning a concert in the coming year.
"I'm releasing this album to create a good vibe for my concert. and have enough work and content. I'm looking at a concert early next year. Probably January," she said.
While Kasita writes most of her songs, she has previously hired local talent in Ray Signature, Fyno and Geosteady to write for her.
Get our Top Stories delivered to your inbox
Eyewitness? Submit your stories now via social or:
Email: news@pulse.ug
Recommended articles
'Don't claim you love someone if you haven't done this for them'
'I inspire big women… no one can stop me' - Winnie Nwagi
Nick Cannon welcomes his 10th child, weeks before his 11th is due
Women failed to accept men have weakness for beautiful girls - Kamenyo
My ex-lover made me abstain until I met pastor Bugingo - Susan Makula
'Stalker' drives car into singer Chris Brown's home, crashes Tesla
'Nicki Minaj is broke like, broke broke,' says rapper Azealia Banks
Ronald Alimpa accident: Bobi Wine mourns passing of Lady Grace, three others
Meet Don Andre, Uganda's fastest rising comedian