I love Azawi, says ex-cop Asan Kasingye
Straight-shooting former Uganda police force officer Asan Kasingye has declared Azawi, real name Priscilla Zawedde, as his musical crush.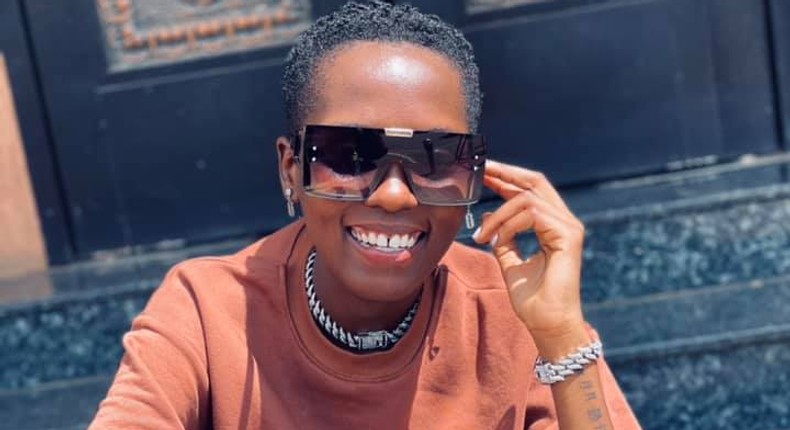 "I love Azawi. She is unique," Kansigye reportedly said during a television interview recently.
The former police officer recognises a good thing when he sees it. And, as the saying goes, game recognises game.
This partly explains why he reached the rank of Assistant Inspector General of Police and also served as the force's political commissar on top of being police spinmeister as well as Interpol pooh-bah.
Kasingye is a fixture on Twitter, where he exudes the warmth and humour Ugandans so desperately seek in their public servants.
The Azawi phenomenon
Kasingye is not the only person Azawi's bewitching musicality has appealed to.
She had the Ugandan public at "hello" when, in January 2020, Swangz Avenue released her first single Quinamino.
Ever since that hit debut, she has evinced skills not only as a singer but as a songwriter and dancer.
She sings in both Luganda and English, her chosen genre being Afrobeat.
Afrobeat involves a smiling combination of West African musical styles and American funk, jazz, and soul influences, with a focus on chanted vocals, complex intersecting rhythms, and percussion.
Pulse
Azawi, a demurely attractive songstress, became the first female Ugandan act to appear on the New York's Times Square billboard.
To be sure, New York City is an advertising mecca. Approximately 50 million tourists visit Times Square annually, making it one of the busiest tourist attractions in the World.
Last year, when Azawi likeness was on the billboard, the famous site saw an average of 390,368 daily visitors.
Born Priscilla Zawedde in 1996, Kampala, Uganda, Azawi comes from the family of the late Walusimbi Samuel, her father, and Nakamatte Mary who is her mother. She has three siblings.
Before embodying the sights and sounds of the Big Apple (New York), she was raised in Nakulabye, a Kampala slum, where her mum ran an eatery.
Get our Top Stories delivered to your inbox
Eyewitness? Submit your stories now via social or:
Email: news@pulse.ug
Recommended articles
'Don't claim you love someone if you haven't done this for them'
'I inspire big women… no one can stop me' - Winnie Nwagi
Nick Cannon welcomes his 10th child, weeks before his 11th is due
Women failed to accept men have weakness for beautiful girls - Kamenyo
My ex-lover made me abstain until I met pastor Bugingo - Susan Makula
'Stalker' drives car into singer Chris Brown's home, crashes Tesla
'Nicki Minaj is broke like, broke broke,' says rapper Azealia Banks
Ronald Alimpa accident: Bobi Wine mourns passing of Lady Grace, three others
Meet Don Andre, Uganda's fastest rising comedian