Briefing: Nwagi abuses reveller, Nakazibwe breaks silence on Masaka fete
Good morning, here are the latest updates in the entertainment industry.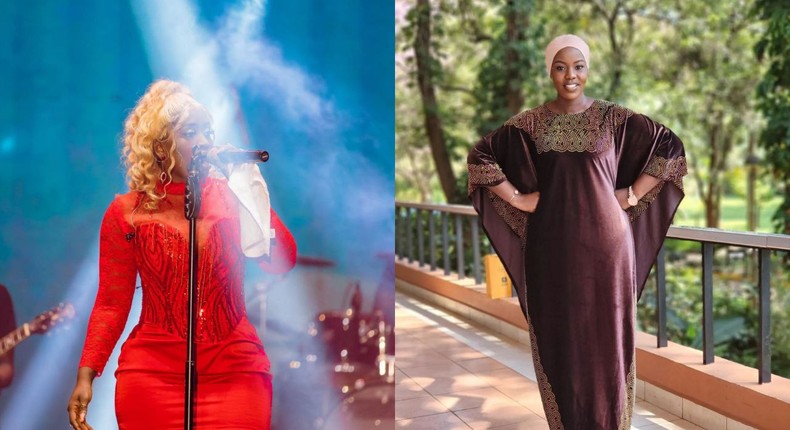 Winnie Nwagi paused her show to abuse a reveller, according to a video seen by this reporter.
The singer, who was holding her last leg of upcountry shows over the weekend, is heard in the video saying: "I'll kick you for nothing. I'll kick those huge teeth. Get out of there."
It's not clear what the fan did, but Nwagi, who was donning tight upper thigh-high shorts, has previously complained about fans recording her groin area when she's performing.
It's why she changed from wearing dresses to shorts during performances. She was in Mityana on September 16, Entebbe on September 17 and Mukono on September 18.
Faridah Nakazibwe speaks on Masaka fete
TV personality Faridah Nakazibwe spoke on her event, Greater Masaka Fete, saying there are some lessons to pick from it, following some speculations that it had flopped.
"A special thank you to everyone who supported the #GreaterMasakaFete. We did our best and acknowledge that the start is never smooth. Thank you to our sponsors, service providers, artists, organising team and attendees who believe in the initiative. I am proud of you all," she said, captioning the images she shared on Twitter.
Pulse
Another event will be held at the Masaka Recreation Centre on September 24 and the events are aimed at bringing together people from Masaka as well as collecting resources to improve sanitation facilities in the city.
Zex survives accident
Dancehall star singer Tadeo Mayega, alias Zex Bilangilangi survived a nasty car collision on Sunday night that left his ride, Toyota Alteza, with major damages in the front area. The headlights and bonnet were the most destroyed.
Pulse
Sipapa denied bail, mother-in-law arrested
Police arrested Annet Nsamba, the mother-in-law of city socialite Charles Olim, alias Sipapa for hiding items that were stolen by Sipapa and his gang, which also allegedly includes his wife. She was reportedly arrested last Tuesday and taken to Kabalagala Police station.
Meanwhile, Sipapa and his girlfriend Shamirah Nakiyemba were denied bail and remanded to Luzira until October 10th as investigations continue.
Eyewitness? Submit your stories now via social or:
Email: news@pulse.ug
Recommended articles
Zuena: I have to build my own brand despite being married to a rich celebrity
Zari: I may no longer look so 'glamorous but I'm still gonna slap'
Pallaso says Jowy Landa will give female singers a run for their money
Video: Precious Remmie goes out with the girls, shake Nyash on the water
MC Kats explodes at Swangz CEO for hurting his feelings
Eddy Kenzo fans unimpressed after controversial picture with Hamza
Chameleone thumps chest after getting Presidential praises
Cardi B breaks internet after making Shs4billion in 35 minutes
American President condemns Kanye after alarming comments