Jada says Will Smith and ex-wife Sheree 'take trips' together when she's not there
Jada Pinkett Smith says she is aware that Will Smith and his first wife Sheree Zampino are close and "take trips" together when she's not there — something which she knows will start "rumours."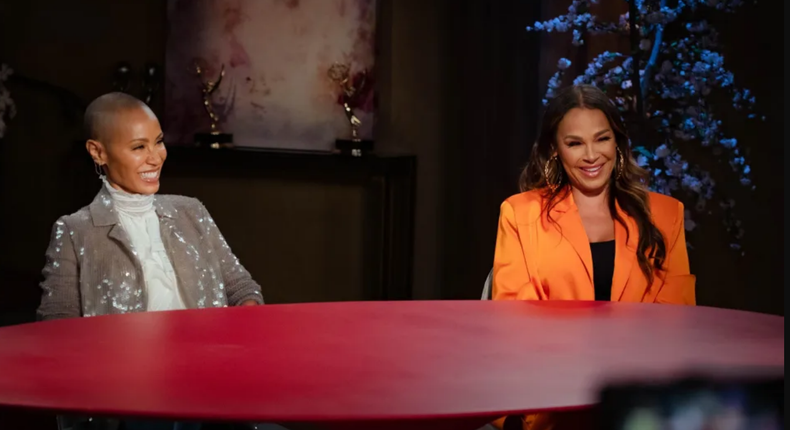 This revelation was made when Sheree was invited as a special guest host for Red Table Talk about "toxic forgiveness".
Jada and Sheree got together to have a friendly chat on the Facebook Watch show about developing a "sisterhood" as the current and past Mrs. Will Smiths.
The two ladies confessed that their relationship was "messy" at first, due to the substance that Jada started seeing Will hot on the heels of Sheree's 1995 divorce filing, and both women had "fiery" personalities.
Today, they're a tight-knit blended family, with Jada admitting she loves seeing Sheree's post-divorce bond with Will. She said she knows Will and Sheree spend time alone together when she is not around.
"I was in the picture too soon," admitted Jada, who married Will Smith two years after his divorce. "I was," she said, noting she "apologised" to Sheree, who was married to Will for three years and is the mother of 29-year-old Trey Smith, for that.
"We have developed a really nice sisterhood. but it hasn't been easy," Jada continued. "Trying to have a blended family and not really have a blueprint for that, we really had to figure it out along the way. For me, it really was about maturity [and] not understanding the marital dynamic."
Jada revealed that the "biggest misconception" she had was she thought when the divorce papers were signed, Will's relationship with "Ree" (as she calls Will's ex-wife) was over. But,"Oh, guess what, it ain't ever done" when there is a child in the picture. "This woman is a part of this family. [I was] not only taking on Trey, but Sheree is coming along too." Looking back, I definitely would have taken a beat as far as putting myself in the dynamic of you guys [and] let you two flesh out whatever you need to figure out. I didn't understand it."
Jada said she imagined it "definitely took some forgiveness" on Sheree's part "because I can remember some times that I really crossed the line."
Now, Will, Sheree and Jada are one big happy family.
Eyewitness? Submit your stories now via social or:
Email: news@pulse.ug
Recommended articles
Cynthia declined first time Ron offered to take her out yet she knew he's 'hot'
We feared I was infertile, says Flavia Tumusiime
'Bebe Cool is not easy,' says Chameleone ahead of music showdown
Flavia speaks out on beef with NTV's Jackie Ssenyondo
Fille Mutoni names two Ugandan singers she would like to collab with
'She tried to suppress my talent' - Da Agent on why he dumped ex-manager
Dorah 'set to release Bruno K's tapes' as paternity fight spirals
Bad Black claims ex-Cranes star Sepuya fathered daughter; demands DNA test
When Naava Grey wanted to 'strangle' Alex Muhangi