Why Ugandan comedy is not as big as US comedy
Kevin Hart is the premier jokester in the world of comedy. Yes, this diminutive jokester has left many a comedian panting in his wake. But not everyone is happy with his success.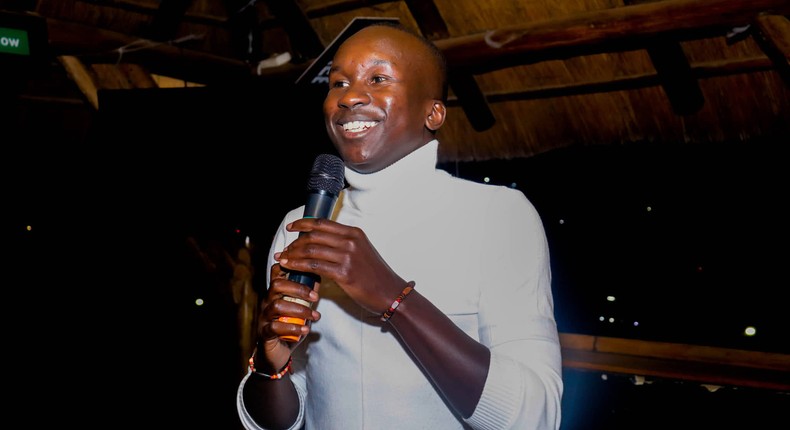 A few years ago, Kevin was embroiled in a fracas with fellow comedians Mike Epps and Aries Spears.
It all started when Spears said Kevin's team of writers added some inches to his game and frame. Then Epps weighed in by saying that Hart is a better salesman than comedian and has accused Hart's writers of plagiarizing the works of lesser-potatoes comedians.
This beef was grilled to a mutual roasting as Kevin Hart said: "Aries has been doing comedy for about 20 years. Aries, I think he has one special. Not that he can't put out more specials. But you're looking at a guy that's angry at himself. So the only way to make myself feel better is to attack the guy who's quote-unquote "on top?" Does that make sense?"
This battle of egos relates to Ugandan stand-up comedy in the way it has hit rock bottom. But the good thing with such a 'bottom' is that there's a Rock there. And world comedy has thrived because of such a Rock, namely Chris Rock.
In 1988, Rock's father Julius died after ulcer surgery. He wanted to give up comedy because he felt guilty that he wasn't able to save his dad. But then things changed. And from the peril of his despair, he rose up to become a comic legend.
This Rock bottom state is a metaphor for what Chris Rock did and what Ugandan comedy can do. In this vein, Ugandan stand-up comedy will wind up as an inspirational story instead of a cautionary tale.
One Ugandan stand-up comic demonstrates this: Daniel Omara.
Great stand-up comedy comprises a Holy Trinity. That is, namely: presence, voice and content. When a comedian has all these endowments, he or she is 'the shit', so to speak.
Pulse
All told, Omara has the kind of presence that bustles forth from the stage with an energy that's a synergy between what he can do and how far he is willing to go. More, his calm yet zestful persona bubbles over into a winning personality.
Second, Omara has a voice. It is a perfectly tuned instrument that clarifies his words with an audible fragrance.
Third, he might be something of a Chris Rock imitator but even the greatest stand-up comedian of all time, Richard Pryor, had Pryor convictions from being a Bill Cosby knock-off. And Eddie Murphy, the biggest grossing stand-up comedian of all time, imitated Richard Pryor until he out-Pryored Pryor in being Pryor.
In comedy, imitation is a chrysalis that houses a pupa of a comedian until s/he is ready to float like a butterfly of global renown.
Also, it would be wise to recall that Ugandan comics must make do without the stable of writers that US comics enjoy.
Kevin Hart has his scriveners, Harry Ratchford and Joey Wells. And he even had this to say about his reliance on his scribes:
"Nobody makes it on their own. Nobody. I don't give a shit who you are. I don't care what you've attained. I don't care what level of success you've had. If you do say that you made it on your own, you shit on the people who have been with you since day one. I would never shit on my guys. I'm in a successful position because of my guys. My guys have helped me build this brand."
Can a Ugandan comic afford such a team? Not likely.
Thus, critics of Ugandan comedy are demanding our comics to be on an even keel with comedians who are well paid and better oiled. This is unfair, but nobody said comedy was fair.
Eyewitness? Submit your stories now via social or:
Email: news@pulse.ug
Recommended articles
Zuena: I have to build my own brand despite being married to a rich celebrity
Zari: I may no longer look so 'glamorous but I'm still gonna slap'
Pallaso says Jowy Landa will give female singers a run for their money
Video: Precious Remmie goes out with the girls, shake Nyash on the water
MC Kats explodes at Swangz CEO for hurting his feelings
Eddy Kenzo fans unimpressed after controversial picture with Hamza
Chameleone thumps chest after getting Presidential praises
Cardi B breaks internet after making Shs4billion in 35 minutes
American President condemns Kanye after alarming comments