Radio personality Lucky Mbabazi loses brother
Dr Mikael Kasasa, the brother of radio personality Lucky Mbabazi, is dead.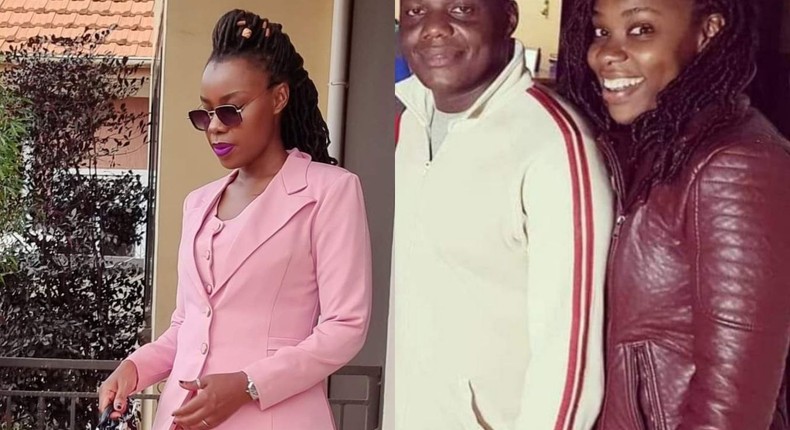 Mbabazi, who co-hosts the morning show at Capital Radio, announced his passing on Saturday evening in a Facebook post.
According to the Facebook post, her brother whose middle name is Mike was living abroad. She didn't mention the cause of death and the country he was living in. We were not able to reach Mbabazi or any family member for comment.
He will be laid to rest on Monday.
Below is Lucky Mbabazi's full statement on her brother's passing:
"When we were young my brother Mikael aka Mike and I used to write letters to each other, since he studied out of the country we hardly got a chance to meet but when we did, we had some really great conversations.
I remember this one time, I went to visit him just a day before he traveled back and helped him pack his suitcase. He had this sad look on his face but with a smile on as we said our goodbyes. One thing about Mike is that he never really complained, whether he liked something or not he just went with the flow.
Mike was very kind, calm and thoughtful. Before covid we shared a few night outs and even got to see him dance for the first time as an adult. As I sit here waiting to send him off this Monday, I have so many mixed emotions, a lot of questions, with zero answers. Only Allah knows best.
Rest in Peace my brother Doctor Mikael Kasasa. May Allah grant you Jannah.🙏🙏"
Get our Top Stories delivered to your inbox
Eyewitness? Submit your stories now via social or:
Email: news@pulse.ug
Recommended articles
'Don't claim you love someone if you haven't done this for them'
'I inspire big women… no one can stop me' - Winnie Nwagi
Nick Cannon welcomes his 10th child, weeks before his 11th is due
Women failed to accept men have weakness for beautiful girls - Kamenyo
My ex-lover made me abstain until I met pastor Bugingo - Susan Makula
'Stalker' drives car into singer Chris Brown's home, crashes Tesla
'Nicki Minaj is broke like, broke broke,' says rapper Azealia Banks
Ronald Alimpa accident: Bobi Wine mourns passing of Lady Grace, three others
Meet Don Andre, Uganda's fastest rising comedian