I tell everybody, whatever you do, don't be an artist - Akon
Musician Aliaune Damala Badara Akon Thiam, known mononymously as Akon, has said that anyone who seeks to be in the music industry should not desire to be an artist.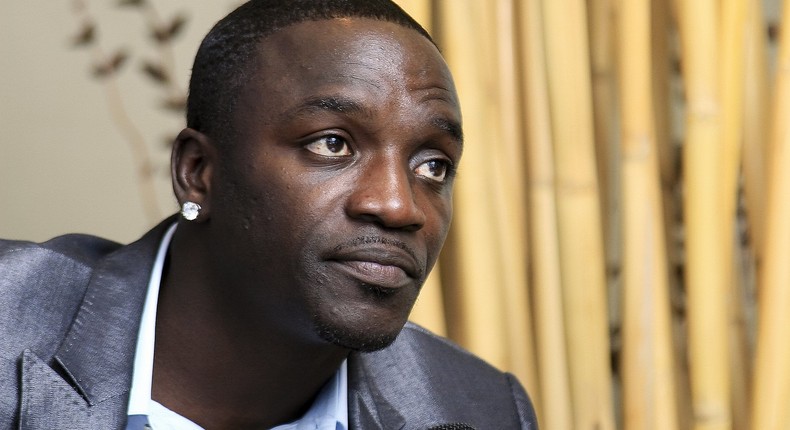 The "Smack That" superstar revealed this in an interview with Twitch/Warner Bros journalist-host Jen Deleon for his return to music.
"Oh — I tell everybody, whatever you do, don't be an artist," said Akon to Deleon. "That's the worst part of the business. They work the hardest then get paid the least. They're the last to get paid. Everything falls on them. If some go down, ok boom it's their name on the line, so your credibility. The liability all falls on you and then you gotta make sure that everybody's around you is actually taken care of so when money comes in you pay off everybody else. And then whatever's left is yours but then you got to pay the IRS after that."
Akon went on to clarify exactly what he meant:
"That's why I said music is always a vehicle to get you to real business — to actually engage in real business because as an artist, you know, and then especially if you're not a writer or producer or anything like that, but the beautiful thing about that though is the business is attracted by it. You attract business, so you have to have some kind of business savvy or sense to understand opportunities when those kind of business opportunities fall in place. And not only that, there's so many sectors that surround the music industry that you can be apart of, like you can be a producer, you could be a songwriter, you could be a manager, you could be a promoter. I mean there's so many areas where you actually make a lot more money, you know, without the headache that comes with it."
Akon also spoke about his various business ventures currently under development, and plenty more.
Eyewitness? Submit your stories now via social or:
Email: news@pulse.ug
Recommended articles
Angella Katatumba: How I met my ex-husband
Faridah Nakazibwe 'leaves NTV ' after 17 years
Kasita, Feffe Bussi brave tough questions on romance ahead of Dubai concert
Matatu Film Stage, a short movie celebration
List: Nyege Nyege rolls out stellar lineup of performers
Uganda's Sina Tsegazeab scoops prestigious award in Kenya
Cindy hails Bobi Wine, speaks out on big-three battle prospects
I graduated with a master's degree when I was 19 - Angella Katatumba
My granny found porn magazines under my pillow - Byg Kahuna on naughty childhood