American President condemns Kanye after alarming comments
American President Joe Biden took to Twitter to denounce Hitler noting that he is a demonic figure.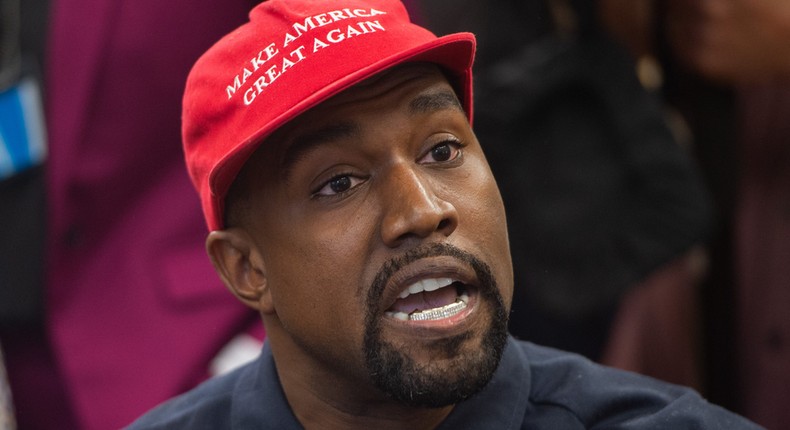 The President further encouraged political leaders to reject antisemitism noting that, 'silence is complicity.'
While Biden did not directly address Kanye by name, the president's message was posted less than 24 hours after the controversial rapper went on an anti-Semitic tirade during a Dec. 1 interview on Alex Jones' 'Infowars' talk show.
West praised Hitler during the interview and said he sees the good in the Nazi founder.
"I just want to make a few things clear: The Holocaust happened. Hitler was a demonic figure," Biden wrote.
"And instead of giving it a platform, our political leaders should be calling out and rejecting anti-Semitism wherever it hides. Silence is complicity," he added.
West praising Hitler on 'Infowars' was the latest example of the rapper's endorsement of anti-Semitism in recent weeks.
As a result of this, West's anti-Semitic hate speech has resulted in Adidas ending its business relationship with him and CAA dropping him as a client.
Following his Infowars interview, West was banned from Twitter for sharing a photo of a Nazi swastika inside a Jewish star.
Beside the president, many other celebrities and culture writers have condemned West following his outspoken praise of Hitler, most notably, popular show host, Jimmy Kimmel.
'I haven't seen anything like this,' the late-night show host added.
The popular show host added that had it been another pop star like Ariana Grande, she would have been loaded into a canon and fired into the ocean.
'But Kanye seems to get crazier everyday and still has fans,' he added.
In Kanye West's viral interview, he claimed that Hitler cannot be considered all bad since he invented things like the microphone.
Eyewitness? Submit your stories now via social or:
Email: news@pulse.ug
Recommended articles
Video: Kabako praises daughters for breaking family's first grade curse
I am going to miss Asia because she was my best friend- Charles
Zahara Totto tips Haffie on how to make the best of her romance with Lwasa
Boda man narrates how Jose Chameleone beat him
'Asia's last moments were extremely painful'
Video: Watch The Ben's wife Pamella dancing with this Ugandan TV host
Ex-VP Ssekandi, Nince Henry name their favourite songs by Mowzey Radio
Asia's mother narrates her sickness, celebrities mourn her passing
Bettinah blasts Daniella for laughing at Instagram post insulting her NYASH: I've lost respect for you