Museveni commissions Shs20 billion plastic recycling factory in Matugga
President Yoweri Museveni has commissioned a Shs20 billion plastic recycling plant located in Matugga, Wakiso District.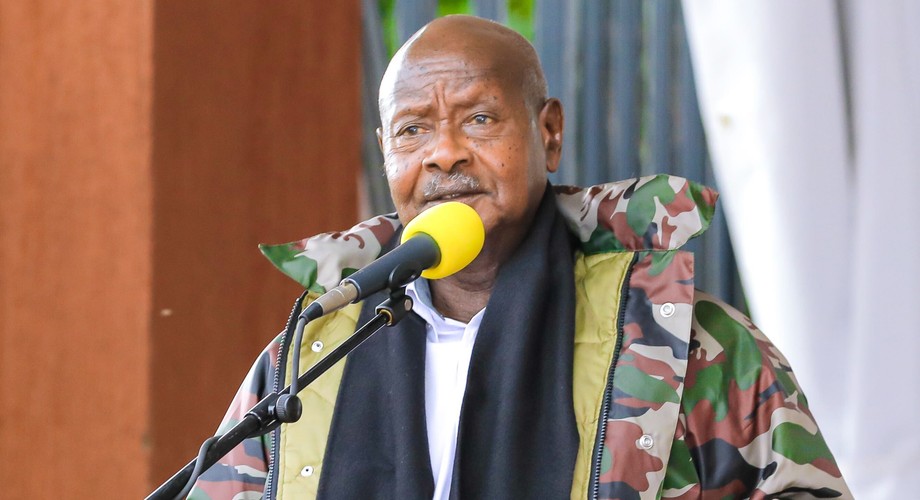 Acacia Foundation Limited is the first of its kind in Uganda and the largest in East Africa.
The plastic recycling factory recycles 20 metric tons of plastics daily, aiming to ratchet up this amount to 100 tons daily in the coming six months.
Acacia Foundation Limited employs over 400 staff directly and thousands of other Ugandans through economic linkages between its work and their activities. Much of the plastics it produces are used by local industries for packaging, while others are exported to the East African region.
Museveni applauded the factory's proprietor, Tony Nie Hao, for offering a solution to Uganda's packaging problems while protecting the environment by turning harmful plastic waste into a usable and economically viable product.
''The Europeans brought glass but it was both heavy and fragile but plastics are not. If the National Bureau of Standards has ascertained that plastics are safe health-wise with the advantages of being light and durable then you are a miracle to our economy,'' Museveni said.
He asked the factory to expand production to as many cities in Uganda as possible in order to meet aggregate demand for plastics, especially since plastic waste raw materials are in abundance.
The president further commended the proprietor of Acacia Foundation Limited for generating jobs for the youth, reiterating that attracting industrial investment in Uganda can generate jobs on a large scale.
He however said that modernising agriculture from subsistence to commercial farming had more solutions for unemployment in Uganda than any other sector.
The State Minister for finance in charge of investment, Evelyn Anite, said her ministry has successfully combatted corruption in the Uganda Investment Authority, so the authority is currently serving investors efficiently.
She added that the Uganda National Bureau of Standards had certified that the quality of the plastic products produced by Acacia Foundation Limited match those of international standards, something that has enabled the factory to sell its products beyond the Ugandan market.
Hao, the proprietor of Acacia Foundation Limited, revealed that thanks to the good quality plastic products that his company produces, his factory is currently the main supplier of big local companies such as Coca-Cola and Pepsi Cola and also exports to Tanzania, Burundi, Democratic Republic of Congo and South Sudan.
Eyewitness? Submit your stories now via social or:
Email: news@pulse.ug
Recommended articles
Top 5 fintech trends & predictions for Africa in 2023
6 African countries that have completely banned the use of cryptocurrency
Ride-hailing company SafeBoda chooses Uganda market over Nigeria
See the debt scheme Ghana is implementing to fix its economic instability
Zanzibar's blue economy set to provide 9000 jobs with over 180 projects
Night clubs in Kenya face closure and WhatsApp groups could help save them
It would take Nigeria 300 years to build world class infrastructures according to the World Bank
Marketers discuss digital transformation
Has Uganda successfully dealt with its Ebola endemic or should the country still be worried?