Ego gets in the way of success amongst black people - Kevin Hart
Comedian and actor Kevin Hart says ego is keeping many, especially the Black community, from financial success.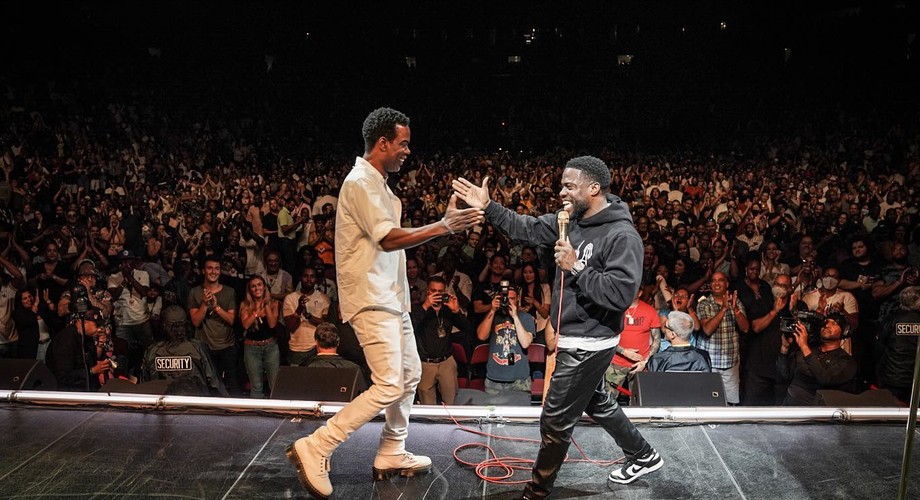 Hart adds that Black America has a "warped view" about what it takes to gain financial success.
"Our culture f**s it up more than anybody else, very self-destructive," Hart said. "When we get to the places where that financial revenue changes" people start comparing salaries "and that's, that's a problem."
Hart said black people should work together and "hold each other accountable; we take care of our own but more importantly we grow the data we get into the space of competitiveness."
Hot streak
Hart is on a hot streak right now, his new Netflix movie The Man from Toronto is doing well and he is co-headlining a five-show standup series with Chris Rock.
According to Hart, this is all a prelude to something bigger.
"My hobby is ownership now. My hobby is realising the rooms that I've been able to get into the hands that I shake…around I don't take that for granted," Hart said.
"You are supposed to make more of those moments, that's what we don't do enough of. Our culture is caught up in the cool. What we don't realise the reason why the other side has worked so long and why they're so successful is because they figure out how to hold on to the handshake."
Working with Dwayne "The Rock" Johnson
Hart and Johnson are working together yet again on the animated project DC League of Super-Pets.
He says working with both Rocks, Chris and Dwanye, is easy because they are on the same page.
"These collabs work because there are no egos. We aren't competing," Hart added.
Hart has been busy of late, expanding his growing empire. He says this expansion is part of his business vision, based on socially conscious ends.
Pulse
"I'm busting my ass for the benefits of others," Hart said. "I'm trying to create and change something so that other people coming after can go oh f**k, we can either do that same thing or we can go past."
Hart is surely creating a great deal, his net worth is $215 Million.
Get our Top Stories delivered to your inbox
Eyewitness? Submit your stories now via social or:
Email: news@pulse.ug
Recommended articles
Nigeria to become the 3rd most populous country by 2050. What does this mean?
Museveni commissions Shs20 billion plastic recycling factory in Matugga
How COVID-19 SOPs have set the pace for curbing Ebola outbreak in Uganda
Zanzibar records a staggering Sh3.2 trillion in investment funds for its blue economy
Nigeria's domestic debt service soars to 46%, costing Nigeria N1.33 trillion in six months
E-commerce marketers spent $6.1 billion on user acquisition worldwide, according to a new report
10 African countries with the best digital quality of life index
The Central Bank of Nigeria has begun debiting the account of its defaulters
Tanzania and the United Arab Emirates signed an agreement to remove double taxation