Parliament passes the Mining and Minerals Bill
After an extended plenary sitting, parliament passed the Mining and Minerals Bill.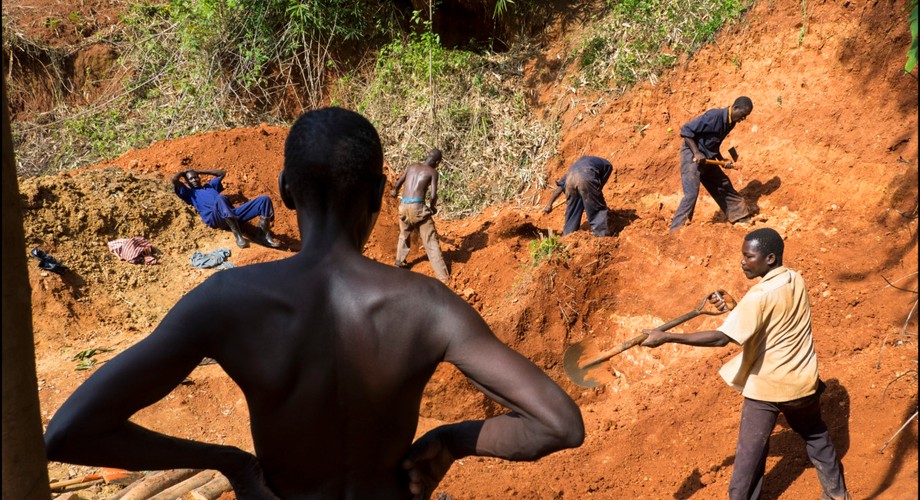 The bill attempts to organize, register, license, regulate and transform artisanal and small-scale mining in Uganda.
If assented to by president Museveni, the bill will become law and thereby introduce a progressive artisanal and small-scale mining licensing scheme for financially empowering area communities where minerals exist.
It will be directed ensuring that mining of minerals such as gold, currently the country's leading foreign exchange earner fetching an average of $180m (Sh648b) per month, will have a multiplier effect in making sure that Ugandans benefit from it, especially the small-scale miners.
Small-scale mining refers to the exploitation of marginal or small deposits of minerals by individuals, groups or organizations with minimal or no mechanization.
This means that while the government issues mining licenses, local communities that are involved in mining would also be eligible to be licensed.
In the past, mining licenses have been a preserve of foreign companies at the expense of local communities where such mineral fields are found.
Parliament rejected the creation of a Minerals Protection Force and inclusion of building substances, such as sand, clay, and murram as being designated as minerals.
Under Article 244 of the Constitution of the Republic of Uganda, building substances are not scheduled as minerals.
Parliament also increased royalties from minerals revenue for local governments or districts from 10% to 15%. The central government will take 70%, sub-counties 10% and landowners 5%.
The Mining and Minerals Bill is a landmark piece of legislation as it is designed to plug the loopholes which characterize the Mining Act, 2003, in order to best exploit Uganda's precious natural resources.
To ensure Ugandans benefit the most out of such exploitation, the Bill will promote transparency of mining operations.
It also seeks to create an enabling environment for attracting investments.
When the bill was first brought up for mention, the Minister of State for Minerals, Hon. Peter Lokeris, on Tuesday, 7 December 2021 led a team from the Ministry of Energy and Mineral Development to introduce the Bill to the Committee on Environment and Natural Resources for scrutiny.
"Uganda is endowed with natural resources including valuable minerals such as copper, gold, iron ore and others, however, the subsector continues to face challenges of low funding, institutional capacity to manage mineral resources, complex nature of artisanal and small-scale mining, conflicts and environmental degradation despite the existing laws," Lokeris said at the time.
The Bill will now require a person seeking to explore or mine or dispose of any building substance for commercial purposes to acquire a quarry license.
"These natural resources are for everybody but where these building substances are exploited for individual or domestic use then you do not need to pay anything. But if a person is exploiting sand on a large scale, then it should be treated as a commercial purpose because you are also selling it to other people and therefore, must be treated as a mineral and subsequently taxed," Lokeris said las year.
Get our Top Stories delivered to your inbox
Eyewitness? Submit your stories now via social or:
Email: news@pulse.ug
Recommended articles
Nigeria to become the 3rd most populous country by 2050. What does this mean?
Museveni commissions Shs20 billion plastic recycling factory in Matugga
How COVID-19 SOPs have set the pace for curbing Ebola outbreak in Uganda
Zanzibar records a staggering Sh3.2 trillion in investment funds for its blue economy
Nigeria's domestic debt service soars to 46%, costing Nigeria N1.33 trillion in six months
E-commerce marketers spent $6.1 billion on user acquisition worldwide, according to a new report
10 African countries with the best digital quality of life index
The Central Bank of Nigeria has begun debiting the account of its defaulters
Tanzania and the United Arab Emirates signed an agreement to remove double taxation